Florida Criminal Law: What Happens if Police Mishandled the Evidence?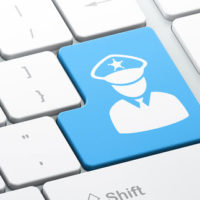 One of the foundational elements of the American criminal justice system is that all defendants are presumed to be innocent. To obtain a conviction, the prosecution has a burden of proving the charges that they are pursuing beyond a reasonable doubt. Prosecutors must come to court prepared to present relevant, compelling supporting evidence.
In most criminal cases, much of the evidence is gathered, secured, and handled by law enforcement officers. The police are trusted with authenticating and maintaining any evidence that they collect. This raises an important question: What happens if they fail to do their job properly? Here, the experienced Miami defense lawyers at Ratzan & Faccidomo, LLC provide an overview of the remedies that are available for defendants in cases in which law enforcement or prosecutors mishandle material evidence.
Your Legal Options If Police Mishandled the Evidence in Your Case 
Unreliable Evidence May Be Suppressed 
Through the 'exclusionary rule', the government is generally prevented from using evidence that was improperly obtained or that cannot be authenticated. This rule can come into play in a number of different circumstances. For example, if Miami-Dade County police officers conducted an illegal search, any evidence obtained in that search may not be allowed into trial.
In cases where the police mishandled evidence, the 'exclusionary rule' may also be implicated. This is because evidence that has been mishandled could have been subject to tampering or contamination. Simply put, it may not be reliable. If you believe that evidence was mishandled in your case, your Miami criminal defense lawyer can file a Motion to Suppress. If granted, that evidence may be thrown out. 
Remedies May Be Available if the Police Lost Exculpatory Evidence 
In some cases, the mishandling of evidence goes in the other direction. Law enforcement officers seem to 'lose' or 'misplace' evidence that would have been exculpatory to the defendant. Exculpatory evidence is defined as any evidence that is favorable to the defendant. Under the Sixth Amendment (the right to a fair trial) and the Fourteenth Amendment (the right to due process of law), the government has a basic duty to preserve all relevant evidence. Further, any evidence that is materially favorable to the defendant's case must be disclosed prior to the trial. If potentially exculpatory evidence has been mishandled, several different remedies may be available to the defendant, including favorable inferences being made or possibly even the outright dismissal of the charges.
Were You Arrested in South Florida?
We can help. At Ratzan & Faccidomo, LLC, our top-rated Florida defense attorneys understand how stressful and unnerving it is to be charged with a crime. We firmly believe that everyone deserves their day in court.
To find out more about what our criminal defense team can do for you, please call us today at 305-600-3519 to schedule a free, confidential initial consultation. With a law office in Miami, we represent defendants throughout Miami-Dade County, including in Coral Gables, Miami Beach, Kendall, Homestead, and Hialeah.
Resource:
law.cornell.edu/wex/reasonable_doubt