Florida Court Sentences Man To 21 Years In Prison For Multistate Sex Trafficking Of Minor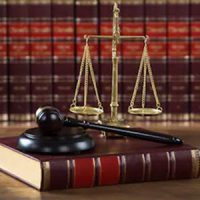 At first glance, the idea of a man getting criminal charges for transporting a woman across state lines for immoral purposes seems like it belongs to a bygone decade or to the realm of far-fetched fiction.  Every day, unmarried couples take road trips to Florida from points north and stay in hotel rooms together, and it is none of anyone else's business.  Sexual activity between consenting adults is legal in Florida, although engaging in sex acts in exchange for money is not.  It is possible to get criminal charges for transporting a person across state lines for prostitution, because this is very close to the definition of sex trafficking.  Furthermore, any crime where the criminal complaint includes the phrase "across state lines" will most likely be prosecuted in federal court.  Here, our Miami sex crimes defense attorney explains how a Texas man transported a teenage girl to several states for purposes of commercial sex before getting caught in Florida.
The Charges: Sex Trafficking a Minor, Enticement of a Minor, and Interstate Transportation of a Person for Prostitution
The Department of Justice website did not specify when Jamel Muldrew met the victim in this case, but Muldrew is a resident of Texas, and as of the spring of 2021, the victim was younger than 18.  In February 2021, Muldrew and the victim set out from Texas together, traveling to meet men willing to pay for sexual favors from the victim; while it is unclear what role Muldrew played in arranging the meetings, he clearly kept the money for himself and controlled the victim's whereabouts.  It appears that their itinerary took them from north to south along the east coast, with stops in New Jersey, Maryland, North Carolina, and Georgia, before they arrived in Florida in April.
When Muldrew and the victim were in Tampa, they ran afoul of a coordinated law enforcement operation to identify and rescue victims of human trafficking.  An undercover officer agreed to meet the victim at a certain hotel at a certain time and to pay her $800 for sex.  Muldrew drove the victim to the hotel at the appointed time, planning to drop her off and then wait for her in his car in the parking lot of a nearby mall.  When the victim entered the hotel room, an officer detained her, while other officers pursued Muldrew, who attempted to flee.  When they caught up to him, they found multiple falsified identity cards in his car, some for him and some for the victim.
The Sentence: 21 Years and 10 Months in Federal Prison
Faced with criminal charges including sex trafficking a minor, enticement of a minor to engage in sexual activity, use of a facility of interstate commerce in aid of racketeering, and interstate transportation of a person for prostitution, Muldrew pleaded guilty in March 2022.  The maximum sentence he could have faced was life in prison, and the minimum was a five-year prison sentence.  In October 2022, a federal judge in Florida sentenced Muldrew, 34, to 21 years and 10 months in federal prison.
Legal Protections for Victims of Human Trafficking
The news reports about Muldrew's case do not contain any details about what happened to the victim after her encounter with law enforcement at the hotel in Tampa.  The criminal justice system no longer assumes that women who accept payment for sex are doing so by their own consent and does not treat them as defendants in criminal cases before ruling out the possibility that they are themselves the victims of a crime.  The fact that the victim in this case was a minor makes it even less likely that she will face criminal charges.  The operation in Tampa aims to help victims of human trafficking get to a safe environment and become financially stable.  Their testimony in criminal cases about human trafficking is always valuable, but they cannot be forced to testify.
The reports about Muldrew's case also do not say whether the victim was born in the United States and, if she was not, what her immigration status was at the time of the arrest.  Undocumented victims of human trafficking who assist law enforcement in the investigation and prosecution of cases against participants in the trafficking operation may be eligible to apply for U visas.  Holders of U visas become eligible to apply for U.S. permanent residency several years after the visa is issued and become legally eligible to work in the United States immediately upon receiving the U visa.
Contact Our Sex Crimes Defense Attorneys
A South Florida criminal defense lawyer can help you if you are being accused crimes related to sex trafficking.  Contact Ratzan & Faccidomo in Miami, Florida for a free, confidential consultation about your case.
Sources:
justice.gov/usao-mdfl/pr/texas-man-sentenced-over-21-years-sex-trafficking-minor-texas-florida
justice.gov/usao-mdfl/pr/texas-man-pleads-guilty-trafficking-minor-houston-tampa