Florida Bill to Ease Drug Trafficking Mandatory Minimums is Making Progress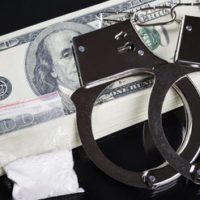 The state of Florida has some of the toughest drug trafficking laws in the entire country. Many lawmakers have noticed that the harsh drug trafficking laws that originally were designed to take on some of the world's most dangerous drug cartels are not working in the modern era. First time-offenders and non-dangerous drug addicts can face harsh mandatory minimum sentences for relatively minor infractions.
Jeff Brandes, a Republican state senator who represents Pinellas County, has introduced a bill to ease some of Florida's drug trafficking mandatory minimums. Introduced last year, this bill is now making major progress in the state legislature. In this post, our top-rated Miami drug trafficking attorneys explain the most important things that you need to know about Florida Senate Bill (SB) 694.
What Would SB 694 Do? 
In Florida, criminal defendants who are convicted of a drug trafficking offense could face a mandatory minimum sentence. This sentence will vary based on the specific nature of the charges. Different banned substances carry different penalties. Notably, a person can be subject to a harsh mandatory minimum drug trafficking offense even if they are only carrying a relatively small amount of the prohibited substance. If it is passed into law, SB 694 would ease the state's mandatory minimum sentences. Under this law, Florida judge's would be able to step outside the state's mandatory minimum in cases in which the following three different criteria can be met:
The defendant was not engaged in ongoing drug trafficking activity;
The defendant did not use or threaten to use criminal violence; and
No one sustained a serious injury or was killed during the crime.
In other words, this bill is designed to ease mandatory minimums on first-time offenders, drug addicts, and other relatively low-level offenders whose criminal conduct does not warrant such severe punishment. 
Where Does SB 694 Stand?  
On February 22nd, 2018, SB 694 overcame a key legislative hurdle in the Florida State Senate. According to reporting from the Miami Herald, the bill was passed out of the Senate Appropriations Committee by a vote of 15-5, receiving considerable bipartisan support in the process. Now, SB 694 will head to the Florida Senate floor for further consideration. If it passes in the Senate, it will then be required to go to the house of representatives and then to the governor's desk for final approval. While there is still a long way to go, SB 694 has made significant process. 
Were You Arrested for Drug Trafficking in South Florida? 
Our legal team can help. At Ratzan & Faccidomo, LLC, our skilled Florida criminal defense lawyers have extensive experience handling drug crimes charges, including drug trafficking cases. If you or a family member was arrested for drug trafficking, please contact us today for a fully private legal consultation. With an office the heart of Miami, we serve communities throughout the region, including Hialeah, North Miami Beach, Coral Gables, University Park, Key Biscayne, and Opa Locka.
Resources:
flsenate.gov/Session/Bill/2018/00694
miamiherald.com/news/article201381939.html