Flanagan High School Teacher Arrested For Statutory Rape Of Student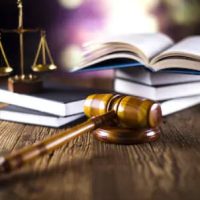 Florida teens are known for their movie star levels of self confidence and for their encyclopedic knowledge of risqué lyrics, but their elders are not fooled by the façade and can see that the kids are just kids. Likewise, in Florida, the age of consent, meaning the age at which a person can legally give consent to sexual activity, is 18.  Is there anyone in Florida who became sexually active before age 18?  Yes.  Was everyone in this category breaking the law?  No.  Like many other states, Florida has adopted "Romeo and Juliet" laws, which decriminalize sexual activity between a 16-year-old or 17-year-old adolescent and a slightly older partner.  In Florida, no criminal charges will result from a sexual relationship between a teen who was at least 16 when the relationship began and a partner who was 23 or younger at the start of the relationship, assuming that neither party engaged in another illegal act, such as providing alcohol or cigarettes to an underage person.  With the except of situations covered under the Romeo and Juliet laws, any adult who attempts to engage in sexual conduct with a minor will face criminal charges, but the charges will be more severe if the adult was in a position of authority, such as if the adult was a teacher, a youth sports coach, a clergy member or religious leader, or a law enforcement officer.  Here, our Miami sex crimes attorney explains how a man who taught classes and coached sports at a Broward County high school got accused of sexual misconduct with a 17-year-old student enrolled at his school.
The Charges: Sexual Battery of a Minor and Soliciting and Engaging in Misconduct by a Person in Authority
It's tough to be a young teacher.  When you are close in age to your students, it can be hard to get them to take you seriously, and sometimes they even heckle and harass you like they do with their peers.  Meanwhile, you may struggle to earn the respect of older, more experienced teachers who aren't convinced that you have what it takes to succeed in one of the world's most difficult professions. Some young teacher problems are preventable, though.  For example, you can save yourself a world of trouble by not dating your students.
Philip Velez, 28, has been teaching culinary arts at Flanagan High School in Pembroke Pines since 2019.  He is also an assistant coach on the school basketball team. In November 2021, Velez got into a conversation with a student, and they apparently exchanged phone numbers or some other kind of contact information.  If this had happened under slightly different circumstances, it wouldn't have been a problem at all, such as if an 18-year-old woman and a 29-year-old man struck up a flirtation and began dating after meeting at a sporting event or music concert, even if they were coworkers or students at the same college.  Velez and the student, however, knew that, because they were both affiliated with the same school, it would be inappropriate for them to date each other.
Meanwhile, the student's sister noticed a change in her behavior.  One day in January 2022, the sister traced the location of the student's phone to an address in Hollywood that the sister did not know.  She told her father, and he called the police.  When police arrived at Velez's residence, the student was still there.  She told the police that she had engaged in sex with Velez on several occasions.
Defendant Is Free on Bond
The police arrested Velez, who is now facing three counts of sexual battery on a minor between the ages of 12 and 18 and one count of soliciting and engaging in misconduct with a minor by a person in authority.  Velez posted bond after a judge set the bond amount at $85,000.  Although Flanagan High School has not terminated his employment, he is not allowed to set foot on campus while his case is pending, nor is he allowed to have contact with any minors who are not close family members of his.  Velez's lawyer is requesting leniency because Velez is a young man and because the teen will turn 18 in just a few weeks.
Contact Our Sex Crimes Defense Attorneys
A South Florida criminal defense lawyer if you are facing criminal charges for a sex offense such as statutory sexual assault or sending explicit messages to a minor.  Contact Ratzan & Faccidomo in Miami for a free, confidential consultation about your case.
Resource:
people.com/crime/florida-high-school-teacher-charged-sexual-battery-underage-student-he-considered-girlfriend/