Five Defendants Await Sentencing After Pleading Guilty In Fort Myers Drug Trafficking Conspiracy Case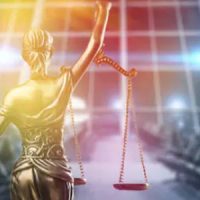 The court can order you to go to jail if you disobey a court order; this is called criminal contempt of court.  Jail time is not the only possible punishment for contempt; most of the time, people held in contempt of court must only pay monetary fines. If you have ever heard a divorced dad who has fallen on hard times complain that his ex is threatening to send him to jail if he does not pay his overdue child support, this is what he means.  Criminal contempt can arise from a variety of kinds of court orders, not only orders to pay child support.  The court can also hold you in contempt if you fail to appear in court when summoned to appear.  Going to jail for contempt of court is usually the worst-case scenario, and once you finish your jail sentence, things can only get better.  For a young man from Fort Myers, though, the legal trouble was just beginning when he served a jail sentence for failure to obey a court order.  Here, our Miami drug crimes lawyer describes how phone calls by a defendant serving a jail sentence for contempt of court led investigators to uncover a major drug trafficking operation in Lee County.
The Charges: Conspiracy to Distribute Controlled Substances
In August 2020, Marvin Harris, Jr., known as "Mesh," failed to obey a court order connected to a homicide investigation and went to jail for contempt of court.  While in jail, Harris, 23, communicated frequently with his girlfriend Destiny Molina, 20, and based on their conversations, authorities began to suspect that Harris, Molina, and others were involved in a drug trafficking organization.  Harris would pay for housing for drug dealers in certain areas of Fort Myers and supply them with cocaine and fentanyl, and the dealers would return a portion of the proceeds to Harris.  One on occasion, investigators overheard Harris instructing Molina on how to dilute fentanyl with other substances before packaging it for sale.
On October 15, 2020, the FBI executed a search warrant at Molina's residence, where they found more than 100 grams of cocaine and fentanyl, a firearm, more than $55,000 in cash, and expensive jewelry.  On the same day, they executed a search warrant at another Fort Myers residence believed to be one of the drug houses used in the drug trafficking organization.  At this house, they found more cocaine and fentanyl, plus a firearm and $5,000 in cash.  These searches led to the arrest of four additional defendants, including Molina.  The other defendants are Bradly Griffin, 19, known as "Jit," Robert Rosado, 24, known as "Drew," and Fabian Kelly, 20, known as "Bob."
Defendants Could Face Up to 40 Years Each in Prison
By December 2021, all five defendants had pleaded guilty.  Harris, Molina, and Griffin's pleas were for conspiracy to distribute controlled substances.  In connection with his guilty plea, Harris forfeited approximately $59,000 of drug proceeds, plus several valuable items he had bought with the drug money, namely a Mercedes-Benz, an 18k gold Datejust Rolex watch, and several "Cuban link" gold chains.  Rosado pleaded guilty to charges of distribution of a controlled substance and conspiracy to distribute controlled substances.  Kelly's guilty plea was for distribution of a controlled substance, conspiracy to distribute controlled substances, and possession of a firearm in furtherance of a drug trafficking offense.
Griffin, Harris, Molina, and Rosado face sentences of five to 40 years in prison.  Kelly faces up to 20 years in prison for the drug charges, plus a consecutive five years for the firearms charges.  Most defendants who plead guilty do not receive the maximum sentences that the law allows.  The fact that Harris voluntarily forfeited the assets he acquired through the drug trafficking operation may also work in his favor.  The fact that the defendants in this case are so young may also work in their favor; all of them are younger than 25, and Griffin, Kelly, and Molina are under 21.  A defendant's prior criminal history is a factor that can affect sentencing, and unless the defendant was tried and convicted as an adult before age 18, only convictions that occurred on or after the defendant's 18th birthday count.
Contact Our Drug Crimes Defense Attorneys
If you are 18 years old, the law considers you old enough for a decades-long prison sentence if you get convicted of drug trafficking.  A criminal defense lawyer if you are facing criminal charges for drug trafficking or another drug-related offense.  Contact Ratzan & Faccidomo for help today.
Resource:
justice.gov/usao-mdfl/pr/leader-fort-myers-drug-trafficking-organization-pleads-guilty-conspiracy