Financial Crimes in Florida Businesses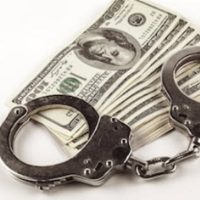 People who want to be seen as perfect angels tend to gravitate toward certain professions, and business is not one of them.  A certain Machiavellian streak can be useful in entrepreneurship.  Likewise, being able to sound like you are 100 percent sure of things that you cannot possibly predict is a talent of many entrepreneurs.  Embellishments and bending the truth are all in a day's work in certain industries.  Depending on the circumstances, habitually acting as a B.S. artist can just make people not want to work with you again, or it can lead to civil lawsuits or complaints to the Federal Trade Commission or the Consumer Financial Protection Bureau.  In some cases, though, business dealings can lead to criminal investigations or even criminal charges.  How should you protect yourself if law enforcement suspects criminal activity at your workplace, but you were just doing your job?  Here, our Miami white collar crime lawyer explains some of the most common financial crimes that occur at places of business in Florida.
Where Does Business Fraud Occur?
Business fraud can occur in almost any context.  Collaborators may sign contracts with each other under false pretenses.  Businesses may defraud their customers, and business partners may defraud each other.  Employees may steal from their employers.  Business owners may do some fancy accounting to make the proceeds from illegal activities look like a legal business operation.  People might even lie to lenders in order to obtain business loans.  The criminal charges that can result from these activities include wire fraud, mail fraud, identity theft, embezzlement, and money laundering, among others.  According to the SouthState Bank website, the most common industries in which fraud occurs are construction, real estate, and utilities, but financial crimes can occur in any sector.
Embezzlement and Cash Theft
One of the simplest and most common crimes that can occur in a business context is when employees steal money from their employers.  The crime of embezzlement occurs when an employee steals and misappropriates money to which he or she has access as a result of his or her job.  These are some actions that can lead to charges of embezzlement:
Stealing money from the cash register or pocketing money from cash transactions with customers
Transferring funds from company accounts to the employee's personal accounts or those of conspirators, under the pretense that these are legitimate business expenses
Making unauthorized personal purchases on a company credit card
Because these actions often involve falsification of business records, charges of embezzlement and money laundering often occur together.
Scams and Fraudulent Business Practices
When customers lose money because of dishonest business practices, the business owners can sometimes avoid criminal prosecution if they refund the customers' money when the customers complain.  The details make all the difference, though; a car dealership knowingly selling a lemon to a customer is one thing, but a business operating an investment scam for multiple years is another.  This summer, an attorney from South Florida pleaded guilty to wire fraud after he was accused of defrauding clients in a Ponzi scheme over a period of seven years.  A Ponzi scheme is when the fraudster encourages victims to invest in a business venture that the fraudster knows will never materialize.  As later investors pay their investments, the fraudster pays money to earlier investors to make them think that the business venture is progressing, but eventually, the scheme falls apart.
Healthcare Fraud
With so many elderly residents and so many addiction treatment centers and sober living homes in South Florida, healthcare is a big business here, which means that there are plenty of opportunities for healthcare fraud.  Healthcare fraud occurs when doctors' offices make false statements when billing health insurance companies.  For example, the doctors' office may order medically unnecessary tests or may bill for services that the doctor never provided.
Business Loan Fraud
Over the past three years, criminal cases involving fraudulent business loan applications have made news headlines.  Several defendants in South Florida faced criminal charges for lying on loan applications in the context of the Paycheck Protection Program (PPP), a federal program meant to provide relief to small businesses during the COVID-19 pandemic.  Some of them inflated their payroll expenses, and in other cases, the businesses had never operated at all, and the defendants used the funds to buy houses, cars, and boats.
Contact Our Criminal Defense Attorneys
A South Florida criminal defense lawyer can help you if you are facing criminal charges for financial crimes connected to your work.  Contact Ratzan & Faccidomo in Miami, Florida for a free, confidential consultation about your case.
Sources:
wflx.com/2023/08/12/retired-attorney-80-boca-raton-pleads-guilty-wire-fraud/
southstatebank.com/small-business/small-business-resources/managing-your-business/the-true-price-of-fraud-for-business