Financial Crimes Charges Filed Against Both Alleged Victims In Pooh Shiesty Shooting Case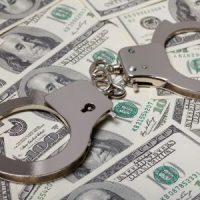 Lontrell Williams, known by his stage name Pooh Shiesty, is only 22 years old, and he has lived in Tennessee for most of his life.  His star rose during the COVID-19 pandemic, when millions of people who were stuck at home streamed his songs, and when more than 670,000 people followed him on Instagram.  He has frequently visited South Florida now that he is signed to Gucci Mane's record label 1017 Records.  By the time Williams' song "Back in Blood" became the number one song on Spotify in late 2020, Williams was in the midst of serious legal problems, accused of shooting and injuring two men during an alleged meeting involving payment for luxury goods.  Now both of the men who allege that Williams shot them are facing criminal charges of their own, both involving financial crimes.  Here, our Miami white collar crimes defense lawyer explains the financial crimes charges against the two alleged victims of the Pooh Shiesty shooting.
The Pooh Shiesty Saga
Looking fabulous on Instagram was a popular pandemic hobby, but no one did it quite like Pooh Shiesty.  Among the Instagrammable props with which he appeared in pictures posted to his account in the fall of 2020 were a lime green McClaren, a Louis Vuitton bag, and crisp $100 bills.  Another popular pandemic enterprise, more lucrative than food delivery and mail order baked goods, was renting out luxury items to genuine celebrities, or to people aspiring to be Internet famous, to make them look cool on social media.  The McClaren did not belong to Williams; he was renting it from Jeffrey Sarna and Brandon Cooper.
On October 13, 2020, Williams met up with Sarna and Cooper in the parking lot of a condominium complex in Bay Harbor Islands to pay them to continue renting the McClaren, as well as to buy a bag of marijuana and a pair of Air Jordan 4 shoes.  According to Cooper and Sarna, two men with guns approached while they were talking to Williams about the sale.  While Cooper and Sarna were walking back to their own vehicle, they were both shot and wounded, but they were able to transport themselves to the hospital for treatment.  Williams fled the scene, leaving behind the Louis Vuitton bag.
After detectives matched the bag and the serial number on one of the bills to items that appeared in Williams' Instagram photos, Williams received criminal charges for armed robbery with a firearm, aggravated battery with a deadly weapon doing great bodily harm, aggravated assault with a firearm, and theft.  He turned himself in shortly after the shooting and was booked into jail.  He was later released after posting a $30,000 bond, and the case is still pending.  He could face life in prison if convicted.
Brandon Cooper and the Check Forgery Case
During the Pooh Shiesty incident, Brandon Cooper suffered a bullet wound to the buttocks, and about a year later, he found himself facing legal trouble.  In October 2021, Cooper was one of eight defendants indicted in a check forgery scheme.  The Department of Justice press release identifies Cooper as being from the Bahamas and the other defendants as being from Miami-Dade County.  The defendants allegedly stole the bank account numbers and routing numbers of the victims and created fraudulent checks bearing these numbers.  They then cashed these checks or deposited them and then quickly withdrew cash, before bank officials could discover the fraud and stop payment.
Epilogue: Jeffrey Sarna and the Conspiracy to Defraud the Elderly
Meanwhile, Jeffrey Sarna is facing charges of conspiracy, wire fraud, and money laundering in connection with another scheme.  Sarna and his co-conspirators called elderly victims and claimed to be criminal defense lawyers or police officers, alleging that they needed money to post bail for people close to the victims or to pay for their defense in criminal cases.  Sarna is accused of collecting a total of $30,000 from two victims; this allegedly took place in the spring of 2020, before the Pooh Shiesty shooting incident.  Cooper is currently free after posting a $150,000 bond.
Regardless of the outcomes of their own cases, Cooper and Sarna may testify against Williams at his trial.
An Attorney Can Help You Today
Financial crimes charges might not seem like a big deal compared to violent crimes that can get you life in prison, but you still need professional legal representation.  A criminal defense lawyer if you are facing criminal charges for money laundering, check forgery, wire fraud, or another financial crime.  Contact Ratzan & Faccidomo for a consultation on your case.
Resources:
yahoo.com/news/another-man-shot-pooh-shiesty-191908726.html
justice.gov/usao-sdfl/pr/eight-people-charged-south-florida-federal-bank-fraud-money-laundering-case
nbcmiami.com/news/local/rapper-pooh-shiesty-arrested-in-bay-harbor-islands-double-shooting/2306781/