Federal Target Letters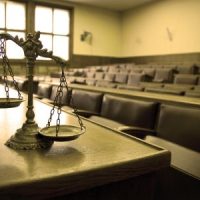 If you get a piece of correspondence from a court, it is natural to worry and to expect the worst.  You do not want to get a letter from the court unless it is in the context of a current legal case that you initiated.  For example, it is a relief when the court notifies you that it will be sending you child support checks in the amount of whatever portion of your ex-spouse's court-ordered child support obligation the court has been able to collect from your ex, or when you are the personal representative of a deceased person's estate, and the court notifies you that, since no creditors have come forward with claims, you are free to proceed to the next stage of probate.  No one wants to get a federal target letter, especially since most people who receive them have never heard of them before.  While the recipients of federal target letters are not defendants in criminal cases, some of the rights of defendants also apply to them.  Here, our Miami criminal defense lawyer explains the role of federal target letters in criminal cases and how a criminal defense attorney can help you if you receive one.
What Is a Federal Target Letter?
A federal target letter is not a subpoena to appear in court, but you do not receive one unless you have been asked to testify.  In federal criminal investigations, the court sometimes summons witnesses to appear before a grand jury.  If prosecutors ask you to testify or to meet with them in advance of the jury hearing your testimony, you must respond.  The federal target letter is an official notification of your rights.  It informs you that you are a target of the investigation, meaning that the prosecution believes that you have relevant information about the case.  The letter also informs you of your right to avoid self-incrimination and to have a criminal defense lawyer represent you.
No One Gets Convicted by a Grand Jury
If you receive a federal target letter, it means that the case is still at the grand jury stage, and the defendant has not formally been charged.  A grand jury is a group of 23 jurors who hear the prosecution's evidence against the defendant and then vote on whether the evidence is sufficient to charge the defendant with a crime.  A "yes" vote by a grand jury is called an indictment.  Grand juries are common in federal cases involving drug trafficking and financial crimes.
Testimony before a grand jury is not a trial.  The defense does not present its case, and the grand jury does not decide whether the defendant is guilty beyond a reasonable doubt.
If You Get a Federal Target Letter, You Are Not a Defendant
As a rule, the person who might get charged with a crime at the end of a chain of events that includes the court sending you a federal target letter is not you.  The letter only means that you are a witness to the alleged crime.  Of course, many witnesses who can provide relevant testimony in criminal cases are also alleged accomplices.  Therefore, it is the court's responsibility to notify you of your rights.  It means that you have not been charged with a crime yet, but law enforcement is on your trail.
Federal Target Letters Are Serious Business
If you receive a federal target letter, you are in danger of receiving criminal charges; it is like being in check in a chess game.  You must answer prosecutors' questions truthfully; if you lie, you could be charged with perjury.  Anything you say can be used against you.  If you fear that your truthful answer could be used as evidence for charging you with a crime, you have the right to plead the Fifth Amendment.  Sometimes prosecutors want your truthful answers so badly that they are willing to reduce your charges, or even grant you complete immunity, in exchange for your testimony against someone else.
The risk of getting criminal charges after testifying before a grand jury in a conspiracy case is great enough that the court will appoint public defenders to represent witnesses who cannot afford to pay for their own legal counsel.  Whether to try to negotiate a plea deal or seek immunity is one of the issues you may discuss with your lawyer before meeting with prosecutors.
Contact Our Criminal Defense Attorneys
A South Florida criminal defense lawyer can help you if you are being investigated as a witness in a criminal case against someone else.  Contact Ratzan & Faccidomo in Miami, Florida for a free, confidential consultation about your case.
Source:
natlawreview.com/article/i-received-federal-target-letter-now-what