Federal Authorities Have Charged a Florida Doctor in $26 Million Health Care Insurance Fraud Case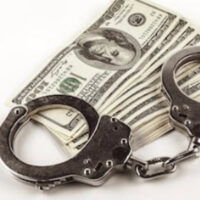 According to reporting from ABC News, Moses degraft-Johnson, a Florida doctor, has been arrested and charged with health care fraud for allegedly billing Medicare, Medicaid, and private health insurance companies for more than $26 million in phony services. He pleaded not guilty to multiple counts of health care fraud and conspiracy to commit health care fraud. Below, our Miami white collar crimes attorney explains the charges against the North Florida doctor.
Allegations: Billing Insurers for Fraudulent Medical Procedures 
Prosecutors believe that Mr. degraft-Johnson submitted a large number of false claims to both government programs and private insurers. The misconduct occurred between the fall of 2015 and February of 2020. In total, they contend that he billed insurers for more than $26 million in procedures that simply never occurred.
A key piece of evidence released to the public was that Mr. degraft-Johnson was travelling abroad—to Spain, Ghana, and to other places—on the same dates that insurance providers were billed for procedures that he claimed to be personally performing in Northern Florida. Authorities believe that he may have billed insurers for as many as 3,600 procedures that were never actually performed. 
Federal Health Care Fraud Charges
Typically, federal health care fraud charges are brought under (18 U.S.C. §1347)—this being the primary health billing fraud statute in the federal code. A defendant convicted of a single count of fraud under this statute could face a maximum sentence of up to ten years in prison. Of course, this is just the start of the penalties. Defendants will face other sanctions as well, including fines and the likely loss of their professional license. In addition, there are several other criminal statutes used to pursue charges against professionals who commit fraud against Medicare/Medicaid. Among other things, a defendant could be charged with:
Health care fraud conspiracy;
Wire fraud;
Mail fraud;
False Claims Act violations; and
Anti-kickback law violations.
If you or a family member was arrested on federal health fraud charges, you need to take immediate action. These are extremely complicated criminal cases. Further, over the last several years, the federal government has ramped up enforcement against health care fraud.
Medical professionals facing allegations of federal health billing fraud—particularly fraud against Medicare, Medicaid, or any other government program—are likely to face very serious criminal penalties. The sooner a defendant gets a lawyer on their side, the more likely they will be to secure their freedom.
Call Our Miami Insurance Fraud Defense Attorneys for Immediate Help
At Ratzan & Faccidomo, LLC, our Florida fraud defense lawyers are aggressive, experienced advocates for our clients. If you or your family member was arrested on state or federal fraud charges, we can help. We will protect your rights and help you secure your future. Call us now for a free, fully private review of your case. From our office in Miami, we defend fraud health charges throughout Southeast Florida, including in Broward County, Miami-Dade County, and Palm Beach County.
Resource:
abcnews.go.com/US/doctor-allegedly-26-million-insurers-phony-medical-procedures/story?id=69017228
https://www.rflawgroup.com/miami-professor-who-wrote-book-on-organized-crime-charged-with-money-laundering/