Federal Authorities Arrest Man Linked to Four Bank Robberies in Southeast Florida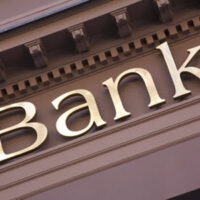 According to reporting from 7 News Miami, Erick Capilla, a 27-year-old man, was taken into custody by FBI agents in Detroit, Michigan. Mr. Capilla is accused of robbing at least four banks in Miami-Dade County earlier this month. Authorities believe that he was responsible for a robbery in Doral, a second robbery in Miami Beach, and two more bank robberies in Miami.
Robbery is a very serious criminal offense. Indeed, under Florida law, robbery is classified as a violent crime. In certain circumstances, a robbery charge may even be punishable by life in prison. Below, our Miami violent crime attorneys provide a basic overview of robbery charges in Florida.
Florida Law: An Overview of Robbery Charges  
What is Robbery? 
One of the most important things to know about robbery is that robbery charges are distinct from theft charges. Defendants are sometimes confused by the two terms. Under Florida law (Florida Statutes § 812.13), robbery is defined as the unlawful taking of money/property through the use of actual force/violence or implied force/violence.
A defendant can be charged with theft if they steal another person's property. A person can be charged with robbery—which, unlike theft, is always a felony offense—if violence or threats of violence were used to take that property. To be clear, actual violence is not a required element of a robbery charge. If a defendant's actions would have put the fear of harm in the mind of an ordinary person, they can be charged with robbery.
What are the Penalties for Robbery? 
In Florida, robbery is a violent crime that puts a "strike" on a person's record. Simple robbery is a second degree felony offense. As a general rule, defendants will be charged with simple robbery if they commit the offense without the aid of a weapon. Still, second degree felony robbery is by no means a minor crime—it is punishable by a maximum sentence of 15 years in prison and a $10,000 financial penalty. 
What is the Difference Between Robbery and Armed Robbery?
As was mentioned, robbery is essentially stealing through the use of actual or implied physical force. Armed robbery is robbery carried out with the use or aid of a deadly weapon. If a defendant threatens another party with a gun, knife, or other deadly weapon, they can be charged with armed robbery. In Florida, armed robbery is a first degree felony offense. It is punishable by life in prison. Once again, no actual physical violence is required to be charged with armed robbery. Threat of violence with a deadly weapon is sufficient to meet the legal standard. 
Call Our Miami, FL Robbery Defense Lawyers Today
At Ratzan & Faccidomo, LLC, our Florida criminal defense attorneys are committed to providing top quality, client-focused legal representation to defendants. If you or your loved one was arrested on robbery charges, we can help. To set up a no fee, completely confidential consultation, please call us today. From our law office in Miami, we serve communities throughout the region.
Resource:
wsvn.com/news/local/federal-authorities-arrest-man-accused-of-robbing-4-south-florida-banks/
https://www.rflawgroup.com/north-miami-man-arrested-on-suspicion-of-several-armed-robberies/