Employees Of Florida Research Firm Plead Guilty To Falsifying Data In Clinical Trials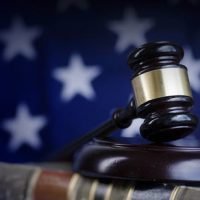 Sometimes it feels like there is nothing interesting on the Internet anymore, it is a case of "57 channels and nothing on" syndrome writ large.  Everywhere you look, there are generic articles that sound like they were written by chatbots for an audience of search engines, and mindlessly sensationalist clickbait.  If you need a change of scenery, head to Retraction Watch, where you can find news about articles withdrawn from scientific journals either because of egregious errors in data collection and analysis or study methodology or because of fraud and corruption on the part of authors and journal editors.  Rarely, however, does any of this lead to criminal prosecution.  Making a mathematical or scientific error is not a crime, and neither is failing to notice errors when reviewing studies before publication.  Intentionally falsifying data for one's own financial gain is a crime, however.  Here, our Miami white collar crime lawyer explains how eight employees of a South Florida research laboratory got into legal trouble, even as the process of applying the scientific method is much messier than most people who are not professional researchers realize.
How Clinical Trials Are Supposed to Work
Before a pharmaceutical drug or treatment protocol can receive approval for medical use outside a research setting, researchers must conduct clinical trials in which they recruit patients who meet strict eligibility criteria.  The study participants must match each other closely in terms of their medical history.  After that, the researchers administer the study drug to some participants and a placebo (a pill or liquid medication with no active ingredient), but the participants do not know which they are getting.  The researchers then compare the outcomes in the treatment group to the outcomes in the placebo group over the course of at least several months of follow-up.  Patients who participate in clinical trials may receive payment for their participation.  Financial incentives are not the only reason for patients to participate; for medical conditions considered incurable or difficult to manage, clinical trials offer a rare hope, and patients feel that they have nothing to lose and everything to gain by participating.
The Charges: Wire Fraud, Money Laundering, and Making False Statements
Tellus is a research firm in Miami that conducts clinical trials on pharmaceutical drugs as a prerequisite to the manufacturers of these drugs seeking FDA approval or to help doctors find additional uses for currently available drugs.  Eight employees of Tellus have faced criminal charges for misconduct related to clinical trials overseen by the company.  The studies in question related to treatments for opioid use disorder, irritable bowel syndrome (IBS), and diabetes-related kidney disease.
The money that the study sponsors paid to Tellus was meant to include remuneration for the patients.  In some cases, though, the defendants diverted money to their own personal bank accounts instead of paying it to patients.  To conceal this fact, they falsified study data to make it look like the study included enough patients as the money debited from the company's accounts would suggest.  Sometimes this meant that employees would record voice memos, impersonating patients reporting on their symptoms, as these voice memos were part of the data collection procedures of the studies.  The studies in question continued from February 2014 until May 2016.
Contact Our Domestic Financial Crimes Defense Attorneys
Making mistakes in data collection or financial records is not a crime.  A South Florida criminal defense lawyer can help you if you are facing criminal charges for ambiguities or irregularities related to a research lab where you worked.  Contact Ratzan & Faccidomo in Miami, Florida for a free, confidential consultation about your case.
Sources:
outsourcing-pharma.com/Article/2022/10/20/medical-study-coordinators-jailed-for-falsifying-clinical-trial-data
cbs4indy.com/news/florida-women-plead-guilty-to-role-in-falsified-clinical-trials/