Delray Beach Man Faces Prison Sentence After Operating Sex Trafficking Ring For 20 Years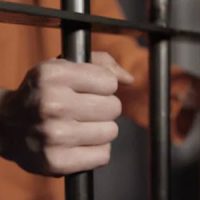 The old saying may be true that there is no sex in the champagne room, but plenty of illegal business deals transpire there, and plenty of incriminating secrets are exchanged under the cover of strobe lights and blaring music.  One of the most disturbing scenes in The Big Short is when a stripper tells the protagonists, in a room where the music is so loud that they can hardly hear her, about her risky real estate purchases.  In fact and fiction, the dancers in strip clubs are meant to be a distraction from all the shady dealings going on, but sometimes they are involved in those shady dealings, too, either as conspirators or as victims.  In the darkness and the flashing lights, it is almost impossible for customers to tell which dancers are there making an honest living by their own choice and which ones are there through coercion.  Here, our Miami sex crimes defense attorney explains how a South Florida man exploited dozens of vulnerable young women and teenage girls for decades, living off of the proceeds of their work in strip clubs, and how he got caught when two victims spoke to FBI agents about their ordeal.
The Charges: Sex Trafficking by Force, Fraud, and Coercion
Before getting caught in 2019, William Foster operated a sex trafficking ring for at least 20 years.  In the early days, he would meet young women working in strip clubs, gain their trust, and invite him to live with them.  Then, he would force them to hand over their earnings to him, and even to engage in sex work for his financial benefit.  In some instances, he even transported them to New York, Michigan, New Jersey, and Nevada in order to perform sexual favors in exchange for money, which he kept.  He promised to invest the money and give it to the victims when they were in their late 20s, claiming that he would make them wealthy enough to retire.  According to several of his former victims, as many as 15 young women and teenage girls would be living in his house at any given time.
The victims who spoke to law enforcement about Foster said that he tightly controlled victims' time and finances.  Every girl had to work eight hours per day, six days per week, year-round.  Although he bought expensive clothing, accessories, and cars for the girls, in order to lure more victims with promises of wealth, Foster was the one in control of all the money.  The girls could not buy clothing, groceries, or even toiletries without his permission.  He required some of them to follow a liquid diet while living with him, and some to take anti-anxiety medications and other psychiatric medications, and even to undergo weight loss surgery.  The Department of Justice website said that these interventions were not medically necessary, but it did not say whether the doctors who prescribed the drugs or performed the surgeries faced any civil or criminal penalties.
Later, Foster started a website called Foster's Care, in which he claimed that his South Florida house was a shelter for young women and teens who had escaped from human trafficking.  In fact, he used the website to lure additional victims into his sex trafficking organization.
Victims Notify Investigators of Sex Trafficking Operation
In 2017, two young women who had escaped from Foster's trafficking ring spoke to FBI agents about their ordeal.  Both were minors when they met him.  One moved out of a group home and into Foster's house in 2007, staying until 2010.  The other was kidnapped by another trafficker and introduced to Foster in the summer of 2004 in the VIP champagne room of a strip club on Biscayne Boulevard.  She stayed with him until 2011.
The Sentence: 60 Years in Prison, Plus Fines and Restitution
Foster was arrested in September 2019 and charged with multiple counts of sex trafficking by force, fraud, and coercion.  He eventually pleaded guilty to the charges.  In September 2022, a federal court in Miami sentenced him to 60 years in prison.  It also issued a $3.4 million money judgment against him and ordered him to pay $14 million in restitution to victims.  News reports did not indicate the number of victims entitled to receive restitution.
Contact Our Sex Crimes Defense Attorneys
A South Florida criminal defense lawyer can help you if you are being accused of a sex-related crime or conspiracy to commit such a crime.  Contact Ratzan & Faccidomo in Miami, Florida for a free, confidential consultation about your case.
Sources:
justice.gov/usao-sdfl/pr/leader-sex-trafficking-ring-sentenced-60-years-federal-prison-ordered-pay-over-14
justice.gov/usao-sdfl/pr/three-south-florida-residents-indicted-federal-sex-trafficking-charges
miamiherald.com/news/local/article266485006.html