College Students: Could an Arrest Cost You Your Financial Aid?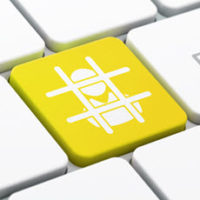 If you or your college student has been arrested, it is crucial that you seek professional guidance. Under current state and federal regulations, a person's eligibility for certain types of financial aid could be affected by a criminal conviction.
Financial aid eligibility is an important consideration for college students who are facing criminal charges in South Florida. In this post, our top-rated Miami college student defense lawyers highlight three important things that you need to know about arrests and financial aid.
An Arrest is Not a Conviction

It is important to remember that an arrest is not the same thing as a conviction. Unfortunately, people are arrested on unfair or illegitimate charges every day in the United States. Just because you have been arrested does not mean that you will automatically lose your access to financial aid. You deserve your day in court. However, if you are convicted of certain criminal offenses, you could potentially lose your eligibility to obtain student aid. This is true even if you plead guilty to the crime. If you are a college student, you should never plead guilty to a criminal offense before speaking with a defense lawyer who can assess how such a plea agreement will affect your ability to get financial aid. 
Drug Charges Can Have a Major Impact on Financial Aid

Most financial aid programs have ties to the federal government or the Florida state government. Both governments take drug crimes very seriously. In fact, there are often special rules that make those with drug violations eligible for student aid. Unfortunately, a conviction for a drug-related offense could make you automatically ineligible for assistance.
In general, this ineligibility will be temporary, usually lasting from one to three years. Though, it is also possible that you could permanently lose access to financial aid. It will depend on the nature of the alleged crime and the criminal history, or lack thereof, of the defendant. Remember, there is no such thing as a minor drug charge. If you are a South Florida college student facing drug charges, you should consult with a lawyer. 
College Students Should Be Represented By a Defense Attorney
A criminal conviction could follow you around for the rest of your life. This matters just as much as does protecting your ability to receive financial aid. You need to be sure that you get the best possible results in your case. In many circumstances, a Miami defense lawyer will be able to help you protect your financial aid and preserve your clean record. If you are facing an especially serious charge, then it is imperative that you hire a defense lawyer. Your freedom may be at stake.
Get Help from Our Miami Criminal Defense Lawyer Today
At Ratzan & Faccidomo, LLC, we have extensive experience representing college students. If you or your student has been charged with a crime, please contact us today at 305-600-3519 for a free initial consultation. With an office in Miami, we serve college students throughout the region, including at the University of Miami, Miami Dade College, Florida International University, and many more.