Coconut Grove Man Accused Of Money Laundering And Bribing State-Owned Companies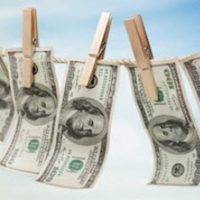 The high-rise condominiums of Miami are beautiful to behold, but many of them harbor ugly secrets.  People say that, when you are rich, everyone is willing to let you buy things, with few questions asked, and if this is the case, then it is no surprise that many of the most sought-after real estate properties in Miami came into their owners' possession with the proceeds of illegal activities.  Cash businesses like restaurants and car washes are for amateurs; if you really want to launder money until it sparkles, then luxury real estate is the way to go, and where better than Miami?  New laws make it more difficult to launder money through real estate purchases; for example, when a company buys a real estate property, the law now requires more transparency about the people connected to the company.  A decade ago, however, Florida real estate was fair game for money laundering.  Here, our Miami white collar crime lawyer describes how a South Florida man allegedly got rich by paying bribes and spent the money to buy a yacht, a private plane, and several luxury apartments.
The Charges: Bribery and Money Laundering
Naman Wakil is a citizen of Syria and lived in Venezuela when he was young, but he has been living in Miami for more than a decade, and he has U.S. permanent residency.  Beginning in 2010, Wakil participated in a conspiracy to pay bribes to Venezuelan government officials in order to obtain contracts with state-owned companies.  Over the course of at least seven years, Wakil obtained $250 million in contracts from the Venezuelan state-owned energy company PDVSA and the Venezuelan state-owned company CASA, which buys food to import to the country.
Wakil enjoyed a lavish lifestyle in South Florida, but to all appearances, his wealth came from real estate investing.  Prosecutors allege, however, that at least $20 million of the money that passed through his Florida bank accounts were the result of money laundering.  He allegedly used the laundered money toward a collection of purchases that would delight anyone who loves the finer things in life.  In addition to a $3.5 million airplane and a $1.5 million yacht.  According to Rent-o-Meter, the following properties were in Wakil's possession between 2010 and 2017:
A condominium at 92 Southwest Third Street, which Wakil bought for $271,000 and sold for $310,000
A condominium on Indian Creek Drive, which he bought for $395,000, flipped, and then sold for $605,000 in 2018
A Sunny Isles condominium, which Wakil bought for $780,000 in 2015 and then sold at a loss in 2017 for $680,000
A Vizcaya condominium valued at $3.2 million, which Wakil bought in 2011
A Collins Avenue condominium, which he bought in 2016 for $5.6 million
A $306,000 studio apartment on Brickell Avenue, purchased in 2017
In addition to his bank accounts and real estate holdings in Florida, Wakil also had a bank account in Credit Suisse, as did several of his co-conspirators.
Defendant Could Face Up to 80 Years in Prison
A series of articles in a German newspaper about conspirators in the Venezuelan bribery scheme led to the arrest of Wakil and other alleged participants in the scheme.  (Wakil's Credit Suisse account had closed in 2013.)  In August 2021, Wakil was arrested in Miami. According to the Department of Justice website, he is accused of the following crimes:
Conspiracy to violate the Foreign Corrupt Practices Act (FCPA)
International promotional money laundering
Conspiracy to commit money laundering
Engaging in transactions involving criminally derived property (three counts)
If convicted of all of the charges, Wakil, 59, could face a maximum sentence of 80 years in prison.
After his arrest, Wakil's bond was set at $50 million.  He posted bond and went free after transferring $21 million from an account of his in Reyl, a private bank in Switzerland.  $50 million is an unusually large bond amount for a financial crimes case.  By contrast, Matthias Krull, a German banker who was also charged in the conspiracy posted a $5 million.  Krull pleaded guilty and is currently serving a 42-month sentence.
Contact Our Financial Crimes Defense Attorneys
Financial crimes that involve many conspirators are complicated, and every detail counts, so you need a lawyer who can prove that your role in the conspiracy was minor.  A South Florida criminal defense lawyer can help you avoid the worst-case scenario if you are being charged with money laundering, bribery, or another financial crime.  Contact Ratzan & Faccidomo in Miami for a free, confidential consultation about your case.
Sources:
justice.gov/opa/pr/executive-arrested-and-charged-bribery-and-money-laundering-scheme
citywireamericas.com/news/swiss-private-bank-ensnared-in-venezuelan-bribery-scandal/a1544731
citywireamericas.com/news/miami-resident-charged-with-money-laundering-stashed-millions-at-credit-suisse/a2380754
therealdeal.com/miami/2021/08/05/miami-man-charged-in-venezuelan-money-laundering-scheme-allegedly-using-proceeds-to-buy-condos/