Coconut Creek PPP Loan Recipient Faces Criminal Charges for Health Care Fraud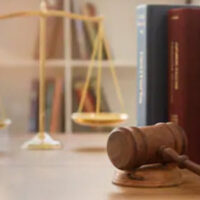 Some of the cases of Paycheck Protection Program (PPP) loan fraud sound like they were torn from the tabloid headlines specifically for beefing up the "Florida Man" mythos.  Floridians are known for their ostentation and their chutzpah, but did you hear the one about the guy who bought a $318,000 Lamborghini with PPP loan funds, crashed it into another car, and left the scene?  It wasn't even the first Lamborghini with which he had committed a crime!  What about the guy who took out a PPP loan for his family's roofing business and spent the money on a boat?  He pleaded innocent and argued that the boat was a business expense!  Did that one rapper and that other NFL player really need PPP loans?  Those cases all involved misuse of PPP loan amounts in the six or seven figures, but in fact, most PPP loan applications were for smaller amounts, just enough for small businesses to process payroll and pay their rent and utilities for a few months.  It turns out, though, that just because a PPP loan is modestly sized, it does not always mean that the applicant was being truthful; some currently pending PPP loan fraud cases also involve smaller loans.  Here, our Miami white collar crimes defense lawyer explains how a Broward County pharmacy owner got in trouble for allegedly making false statements on PPP loan applications and could face even bigger problems for making fraudulent claims to Medicare.
Orthotic Braces: Not as Flashy as a Lamborghini, but Equally Suspect
Carlos Belone of Coconut Creek is the owner of R&S Pharmacy, a durable medical equipment company.  He and a group of co-conspirators not named on the Department of Justice website are currently facing charges for the following illegal actions related to obtaining orthotic braces for patients:
Some of the claims the pharmacy submitted to Medicare were for orthotic braces that were not medically necessary.
Some of the claims submitted for reimbursement were not eligible for reimbursement by Medicare.
Some patients never received the braces for which Medicare reimbursed the pharmacy.
Some patients for whom the pharmacy submitted claims for braces did not want or need them and did not authorize the pharmacy to use their Medicare numbers to obtain them.
Of these, the last allegation is the most serious.
The Charges: PPP Fraud and Healthcare Fraud
As a small business, R&S Pharmacy was eligible to apply for a PPP loan.  Pursuant to the CARES Act of 2020, companies that employ 500 workers or fewer could apply for PPP loans.  (The next round of PPP funding, which will be paid out in 2021, sets the limit at 300 employees.)  According to the criminal complaint, Belone allegedly made false statements on behalf of R&S Pharmacy in order to obtain a PPP loan.  He allegedly falsified the company's tax documents and profit and loss statement which he submitted as supporting documents for the loan application.
A lender issued $22,000 in PPP funding to R&S Pharmacy.  As soon as the money was in his company's account, Belone transferred $12,000 to his personal bank account.  He also wired an unspecified amount to a company allegedly conspiring with him in the healthcare fraud scheme.
In July 2020, Belone was arrested on the following criminal charges:
Conspiracy to commit health care fraud
Making false statements to a financial institution
Payment of health care kickbacks
Wire fraud
Like all defendants in criminal cases, Belone has the right to the presumption of innocence, to a fair trial, and to representation by an attorney.  No information has been published about the outcome of his case.  Belone is one of at least 39 people in Florida charged with financial crimes related to PPP loans.  Many of their cases are still pending.  Casey Crowther, the roofing company owner who bought a boat with his PPP funds, entered a plea of not guilty.  In general, defendants who plead guilty get shorter prison time, or even sentences that do not involve incarceration, compared to defendants convicted at a jury trial.
Let Us Help You Today
Health care fraud is rampant in Florida, due in part to its large population of elderly residents eligible for Medicare.  Not every mistake or miscommunication in health care billing is fraud, though.  Do not let the justice system stereotype you as a corrupt employee of the health care industry when you were doing your job in good faith.  Instead, exercise your right to defense by a Miami white collar crime lawyer.  Contact Ratzan & Faccidomo for help with your case.
Resources:
fraudoftheday.com/covid-19-fraud/covid-feature-no-one-else-to-blame/
sun-sentinel.com/coronavirus/fl-ne-covid-relief-fraud-20200710-ehuqn4y7gfa4xgbtunu5ehjg2a-story.html
justice.gov/opa/pr/florida-man-charged-covid-relief-fraud-and-health-care-fraud