Central Florida Couple With Conspiracy To Obtain More Than $1 Million In COVID-19 Relief Funds Through Fraudulent Means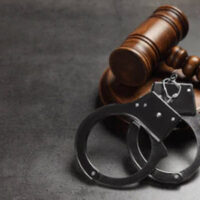 Almost everyone who has ever had a Facebook account has posted photos that they thought made them look impressive and cool, only to take them down later once they realized that the photos cast them in a negative light, whether they were simply physically unflattering or whether they presented the subject as foolish, culturally insensitive, or just plain unprofessional.  Of course, then there are the Facebook photos that have gotten people into real trouble.  How many unfaithful spouses have gotten caught lying when they told their spouses that they were going to one place, only to post pictures on Facebook hours later of a romantic date with their affair partner?  Even worse than that is when people post pictures of stolen merchandise or luxury items they have bought with the proceeds of illegal activities.  A criminal complaint filed this week against a Polk County couple counts among the incriminating evidence an ostentatious video posted on Facebook.  Here, our Miami white collar crimes defense lawyer explains how the defendants obtained more than $1 million in PPP and EIDL funding for themselves and four family members and how the scheme unraveled when a video on Facebook showed the defendants living a lifestyle so extravagant that few can afford it legally.
The Charges: Conspiracy to Commit Fraud and Making False Statements
Julio Enrique Lugo, who also goes by the name Rick Williams, used to operate an entertainment company called Facerick Entertainment years ago, but the company ceased its operations in 2010.  After that, he began working as a tax preparer; he eventually founded a company called The Number One Tax Specialist.  Through this company, he used the stolen identities of 48 victims to file 48 fraudulent income tax returns, thereby obtaining $279,000 in misappropriated tax refunds from the Internal Revenue Service.  In 2015, he was convicted of aggravated identity theft and conspiracy to defraud the federal government.  When the COVID-19 pandemic reached Florida in early 2020, Lugo was on supervised release as a result of that conviction.
Lugo's wife Rosenide Venant, who also goes by the name Rose Lugo, has also worked as a tax preparer.  When the federal government began offering emergency funding to small businesses through the Paycheck Protection Program (PPP) ad Economic Injury Disaster Loans (EIDL), Lugo and Venant allegedly conspired with several other family members (referred to in the criminal complaint as Relative #1 through Relative #4) to apply for more than $5 million in COVID-19 relief funding; they received just over $1 million.
These are the fraudulent loans for which members of the Lugo family allegedly applied:
Lugo submitted applications for three PPP loans and one EIDL loan for the defunct businesses Universal Property Vision and Facerick Entertainment. He received $256,485 after requesting $321,485.
Venant submitted 13 loan applications, requesting relief funding for five businesses, namely Rosenide Tax Consulting, Rose Garden Recovery Living, Sisters Compassionate Care, Lysal-Central, Inc., and Diamond Taxes and Multi Services. Out of the $1,209,553 she requested, she received $413,742.
Relative 1 applied for three EIDL loans for Diamond Taxes and Multi Services and Consumer Dispute Services. They received $273,200, out of a total of $400,700 requested.
Relative 2 applied for one loan each for The Number One Tax Specialist and Rose Compassionate Care. They requested $294,700 and received the full amount requested.
Relative 3 applied for and received a $121,500 loan for H&C Mortgage Investments Realty, Inc.
Relative 4 applied for and received a $249,900 loan for H&C Community Development and Western Shores Mortgage Investment, Inc.
Things Fall Apart: The BMW and the Hotel Room Full of Louis Vuitton Merchandise
The PPP and EIDL funds came in between April and June of 2020.  In May, Venant and Relative 1 bought a 2017 BMW, taking out a $56,000 car loan.  They paid it off in full later that summer as more COVID relief funds came in.  The co-conspirators allegedly shared the proceeds by writing checks to each other with memo lines making them appear to be for legitimate business expenses.
In early July 2020, Lugo posted a video on Facebook showing himself and Venant in a luxurious hotel room, surrounded by $100 bills and Louis Vuitton merchandise.  In the ensuing investigation, law enforcement determined that some details of the loan applications were suspicious.  For example, almost all the applications originated from the IP address of Lugo and Venant's home computer.  The companies had paid no payroll taxes in recent years; they were defunct, if they had existed at all.
In April 2021, Lugo and Venant were charged with conspiracy and making false statements to a financial institution.  If convicted, Lugo could face a maximum sentence of 45 years in federal prison, and Venant could face up to 35 years.
Reach Out to Us Today for Help
A Miami white collar crime lawyer can help you if you are accused of misusing the PPP or EIDL funds your small business receives.  Contact Ratzan & Faccidomo for help with your case.
Resources:
justice.gov/usao-mdfl/pr/davenport-couple-charged-58-million-covid-relief-fraud
justice.gov/usao-mdfl/press-release/file/1382851/download