Case Against Broward Doctor Accused Of Possessing Child Sexual Abuse Images Prompts Proposed Changes To Law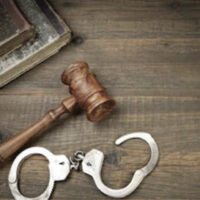 The law says that you are innocent until proven guilty, so what happens between the time that you are arrested and the time of your trial, when a jury decides the verdict?  It depends on how dangerous the judge thinks you are.  Some people stay in jail, and if they are found guilty, the days before their trial are not so different from the days after it; meanwhile, a verdict of not guilty can mean walking free for the first time in months.  Others are allowed to go on with their lives more or less as normal, with or without restrictions on travel and professional activities.  In fact, if the defendant is allowed to go free while awaiting trial, then defense lawyers can point to the defendant's exemplary conduct between the time of the arrest and the trial that the defendant should be acquitted or, if convicted, should receive a lesser sentence.  Michael Mizrachy, a Broward County pediatrician who has pleaded not guilty to charges of possessing images of child sexual abuse, has attracted plenty of controversy regarding his rights in the months leading up to his trial, which has yet to occur.   Here, our South Florida sex crimes defense attorney explains how Mizrachy originally went free but has since returned to jail while his case is pending.
The Charges: Possession of Child Exploitative Material
Michael Mizrachy began practicing medicine in Florida in 2000, shortly after he completed his residency in pediatrics in Philadelphia.  He was a well-liked physician at West Broward Pediatrics; according to the Broward County health department, no patients have ever filed complaints against him.  Among his patients were the children of State Senator Lauren Book; he was their doctor from the time the twins were newborns until they were four years old.  By his own admission, though, Mizrachy harbored what he described as "a hidden secret," namely an attraction to underage teen girls.  According to the charges currently pending against him, he surreptitiously photographed teen girls wearing swimsuits at public beaches and pools, as well as downloading images of teen girls nude or wearing revealing clothes.
Mizrachy's world began to unravel in the summer of 2020; he and his wife, the mother of his two children, filed for divorce after 23 years of marriage.  According to the Sun Sentinel, Mizrach allegedly created a Yahoo account meant to hide his identity; he allegedly made it appear to be associated with the fitness company Orange Theory.  When Yahoo and other email providers become aware that people are using their services to transmit images of child sexual abuse, they are legally required to notify law enforcement.  In June 2020, Yahoo notified law enforcement of a 68-second video depicting the sexual abuse of a young girl; the email address of the recipient was orangetheorysignup@yahoo.com.  Investigators traced the IP address to Mizrachy's computer.
During the investigation, Mizrachy admitted feeling attracted to teen girls as young as 13, and he admitted to possessing suggestive images of underage girls.  He said that most of the girls in the images were older teens, but one girl might be as young as ten.  According to the investigators, though, the girl in the video reported by Yahoo was much younger, probably five or six, and that a pediatrician such as Mizrachy must have been able to guess her age more accurately.
Defendant Released on Bond and Then Charged in Federal Court
Mizrachy was arrested on charges of possession of images depicting child sexual abuse, but he pleaded not guilty and was released after posting his $30,000 bond.  He continued to practice telemedicine, although he was not allowed to be physically in the same room with minors.  He was only allowed supervised visits with his own two children, one of whom is an adult, and the other of whom is still under 18.
The parents of some of Mizrachy's patients were horrified, however, that he would still be allowed to interact with children online, given that he allegedly has a history of photographing partially unclothed minors without their consent.  Sen. Book (D-Plantation) even proposed a law that would automatically suspend the licenses of physicians who were facing criminal charges for murder, sexual assault, or possession of child exploitative material; the doctors' licenses would be automatically reinstates if the charges were dropped or the doctor was acquitted.
In March 2021, Mizrachy was charged in federal court.  The federal judge decided that Mizrachy must remain in jail until his trial.  If convicted, he faces up to 20 years in prison.
Contact Us Today for Help
A Miami sex crimes lawyer can help you if you are facing charges for possession of images of child exploitative material.  Contact Ratzan & Faccidomo for a consultation today.
Resources:
sun-sentinel.com/local/broward/fl-ne-pediatrician-child-porn-ss-prem-20210319-2gbk4w4vebb6nktc4dfhioruou-story.html
sun-sentinel.com/local/broward/fl-ne-mizrachy-federal-charge-20210302-tfg36cl34rc3lflujoff5ivtiq-story.html