Can You Go to Jail for Reckless Driving in Florida?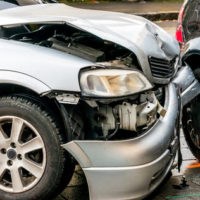 In Florida, reckless driving is much more than an administrative infraction. While it could certainly cost you your driver's license, it could also lead to serious criminal penalties. In fact, if you are convicted of a reckless driving in South Florida, you may even face significant jail time.
A person who is facing reckless driving charges needs to seek experienced professional representation. Here, our top-rated Miami reckless driving defense lawyers explain the most important factors that affect the penalties in reckless driving cases.
Reckless Driving Penalties: Understanding the Three Main Factors 
Is This Your First Reckless Driving Offense?

If you are facing a first-time reckless driving offense and there are no allegations of property damage or bodily injury, you could be facing up to 90 days in jail. If you already have a previous reckless driving offense on your record, you may be facing up to 180 days in jail. In both cases, reckless driving is charged as a second degree misdemeanor. Beyond jail time, a conviction could result in the long-term loss of your driver's license. 
Did You Cause Property Damage?

Reckless driving that results in property damage is a more serious offense than ordinary reckless driving. It is a first degree misdemeanor offense and it carries a maximum sentence of up to one year in jail. A defendant may also face probation, a fine of $1,000, and the loss of their driving privileges. 
Did You Cause a Bodily Injury?

Reckless driving that results in a bodily injury is the most serious type of reckless driving offense. In Florida, this offense can be charged as a first degree felony. The maximum penalty for a conviction is up to five years in prison. A defendant may also face a $5,000 fine, an extended probation term, and the long-term suspension of their Florida driver's license. 
How to Defend Reckless Driving Charges in Florida  
There are many different legal defenses available in reckless driving case. The defense that makes sense in any given case will depend entirely on the specific circumstances in question. Some of the most common defenses include:
Mistaken identity;
Challenging that reckless driving occurred; or
Raising extenuating circumstances.
In some cases, it may be clear that the prosecution simply does not have the evidence required to prove the charges beyond a reasonable doubt. When illegitimate reckless driving charges are brought against a defendant, an aggressive legal defense is often necessary. In other cases, the best defense strategy is to focus on reducing punishment — making sure that the defendant avoids jail time and has a path to keep or regain their license. Your Miami reckless driving defense lawyer will help you craft a strategy that is best suited for your case.
Speak to a Miami, FL Criminal Defense Attorney Today
At Ratzan & Faccidomo, LLC, our Florida criminal defense lawyers have the skills and experience needed to defend the full range of reckless driving charges. If you or a your loved one is facing a serious criminal driving offense in South Florida, you need take action. For a free, no obligation consultation, please call our Miami law office today at 305-600-3519.