BSO Supervisor Arrested On Allegations Of Workers' Compensation Fraud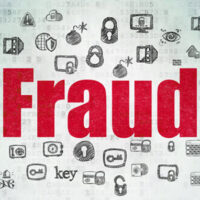 The people who answer the phone when you call 911 have a responsibility to take all calls seriously.  No matter how strange the emergency that the caller is describing, the dispatchers must send first responders to your location until it becomes clear that there is no emergency.  (For this reason, making fraudulent calls to 911 is against the law.)  Likewise, when injured workers file workers' compensation claims, the employers' workers' compensation insurance company assumes that the injury was work-related until the employer provides evidence to the contrary.  Depending on the nature of the misrepresentation, employees who misrepresent their work injuries face denial of their workers' compensation claims, or even criminal charges for workers' compensation fraud.  Last month, an employee of the Broward Sheriff's Office was suspended from her position because of an allegedly fraudulent workers' compensation claim, and she now faces criminal charges.  Here, our Miami fraud defense lawyer explains how a BSO employee's 20-year career might be coming to a premature end because she allegedly lied about a work injury.
What Is Workers' Compensation Fraud?
Workers' compensation laws indicate that employers assume responsibility for the treatment of workers' injuries that result from accidents in the workplace.  Employees who get injured at work simply file a workers' compensation claim, and the employer refers the employee for treatment with a physician chosen by the employer's insurance company, with the employer paying for all treatment associated with the injury.  Workers' compensation also pays for certain illnesses that arise naturally from the performance of certain jobs; for example, workers whose jobs involve prolonged exposure to carcinogens can get their cancer treatments paid for by workers' compensation.
Workers' compensation disputes often arise when the employee claims that their symptoms are the result of a work injury, and the employer claims that they are from a pre-existing condition.  This scenario is especially common in the case of workers with physically demanding jobs, where repeated injuries are virtually inevitable.  When an employee with a construction company still has back pain several weeks after a work injury, is his pain due to the injury that occurred last month, or is it from the injury he suffered in 2010, 2005, or 1996?  Critics argue that the workers' compensation is rigged against older workers and those in manual labor jobs, because almost anyone who has worked for decades as a manual laborer has a history of work injuries, and almost anyone who is old enough to be a grandparent, regardless of occupation, has some aches and pains.  Workers' compensation laws establish a process for adjudicating disagreements between employers and employees about the true nature and cause of the claimant's injuries.  Workers' compensation disputes are quite common, but outright fabrication of work injuries is rare.
The Charges: Workers' Compensation Fraud and Making False Statements on an Official Document
Jennifer Blum began her career with the Broward Sheriff's Office in 2000, and by 2020, she was working as a 911 supervisor for the BSO.  In August 2020, she filed a workers' compensation claim stating that, in the early hours of August 13, she fell and suffered a back injury while working at the BSO's Central Communications Center.  Workers' compensation approved her claim, and over the next several months, she received treatment, for which workers' comp paid more than $1,300.  Blum had a history of back pain, but workers' comp did not doubt that the conditions for which she was undergoing treatment were the result of the work injury.
In April 2021, investigators reviewed the footage from the Central Communications Center's video surveillance cameras from the morning of August 13, and they discovered that Blum did not fall, and therefore, her workers' compensation claim was fabricated.  Upon discovery of the alleged fabrication, BSO immediately suspended Blum from duty and is in the process of terminating her employment.  She was arrested and charged with workers' compensation fraud and making false statements on an official document.  After being taken to Broward County Jail, Blum posted $2,000 bond and is now free.  News sources have not provided information about a plea or future court dates in this case.  Like all defendants in criminal cases, she is presumed innocent until proven guilty beyond a reasonable doubt.
Let Us Help You Today
Most workers' compensation cases that warrant denial of the claim do not warrant criminal charges.  A Miami criminal lawyer can help you if you are facing criminal charges for defrauding workers' compensation or any other entity.  Contact Ratzan & Faccidomo for help today.
Resource:
sun-sentinel.com/local/broward/fort-lauderdale/fl-ne-bso-arrests-employee-20210416-n5fkzzcn4nacfjizlt4xa56u4e-story.html
sheriff.org/PIO/BSONews/Pages/BSO-COMMUNICATIONS-EMPLOYEE-ARRESTED-FOR-FRAUD,-OFFICIAL-MISCONDUCT.aspx