BSO Deputies Arrest Father and Son in Drug Bust in Parking Lot of Pompano Beach Eatery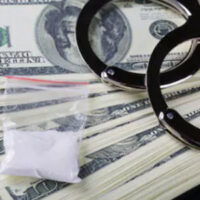 One of the best things about living in South Florida is that you can always get your fix of sunshine at one of the region's many reasonably priced, outdoor seating only eateries where the food isn't too greasy, just greasy enough.  While it might be fun to make key lime pie or lobster bisque at home, the same can't be said for Chicago style hot dogs.  It's not worth the trouble to buy celery salt, and sport peppers are too hard to find.  Luckily, until recently, you could get your fix of hot dogs, Chicago style pizza, and more at Chi Town Chicago Beef and Hot Dogs in Pompano Beach, but lots of people seem to have gone there to get their fix of something else, namely illegal drugs.  Here, our Miami drug crimes lawyer explains how the owner of the popular Pompano Beach restaurant came to face felony charges for drug trafficking and the involvement his son may or may not have had in the operation.
The Charges: Drug Trafficking and Drug Possession
In 1997, Louis Younglove, Sr. faced criminal charges for selling marijuana.  He was a defendant in another case in 2004, when he was accused of selling cocaine.  A lot has changed since then.  In 1997, Younglove's son Adam was a baby, and the law and the media regarded marijuana the way that movies like Reefer Madness would want us to regard it.  Today, Adam Younglove is an adult, and marijuana is getting closer and closer to being as legal as alcohol and tobacco.
Perhaps more importantly, the elder Younglove appeared to have put his drug dealing days behind him.  For years, he operated Chi Town Chicago Beef and Hot Dogs, a counter service restaurant on SE 15th Street in Pompano Beach.  The COVID-19 pandemic has presented major challenges for small, independently owned restaurants, but Chi Town seemed to thrive, even in hard times.  In fact, the pandemic has presented no shortage of temptations for small business owners to break the law in the name of financial survival; PPP loan fraud has been rampant in South Florida, but Younglove apparently did not need to tell any half-truths to obtain pandemic relief funding, because he allegedly had another source of cash flow.
The Investigation: Deputies Arrest Restaurant Owner in the Parking Lot of His Restaurant
In the fall of 2020, law enforcement became suspicious of activity that they perceived at Chi Town.  There were too many people coming and going, and locals told police that they suspected that not everyone was going to Chi Town to satisfy cravings for Chicago style pizza.  Broward Sheriff's Office deputies nicknamed the restaurant "High Town."  The BSO's Organized Crime Unit monitored the situation for several months; according to the BSO website, they used "myriad investigative techniques," but the website did not provide any details about what those techniques were.
On February 4, deputies made their move.  They conducted a traffic stop on Younglove's car in the parking lot of Chi Town.  Louis Younglove was driving, and his son Adam was in the passenger seat.  When the deputies searched the car, they found a duffel bag that contained an assortment of drugs, which several news outlets descried as a "smorgasbord."  The duffel bag contained marijuana, ecstasy, cocaine, and fentanyl, plus an array of prescription pills; it also contained $18,000 in cash.  Adam Younglove had marijuana and fentanyl in his possession; deputies arrested both men.
After searching the car, the deputies got a warrant to search the Oakland Park House where Louis and Adam Younglove live.  In the house, they found even more drugs, as well as about $500,000 in cash.
The Aftermath: Father Detained, Son Released
Louis Younglove Sr., 57, has been held in jail since his February 4 arrest.  He faces at least a dozen criminal charges for his alleged role in the drug trafficking operation, but the BSO website did not specify what these charges are.  Adam Younglove, 24, also faces criminal charges, but he has been released from jail.  Adam's charges are for possession of fentanyl and marijuana.  It appears that the defendants have yet to enter pleas in their respective cases.
Let Us Help You Today
You need a criminal defense lawyer if law enforcement has found drugs in your possession, whether it was just a few pills or a big stash.  Representation by a lawyer is one of your constitutional rights as a defendant in a criminal case.  Contact Ratzan & Faccidomo for help today.
Resources:
sheriff.org/PIO/BSONews/Pages/ON-THE-MENU-HOT-DOGS,-CHILI-AND-DRUGS-.aspx
sun-sentinel.com/local/broward/pompano-beach/fl-ne-chi-town-beef-hotdogs-drugs-20210209-zdibql7akng2xgomjn2tavujbq-story.html