Bruce and Shawn Chait, the Real Estate Developers Who Pleaded Guilty to Bribing County Officials, Now Face Charges of Extortion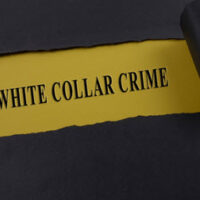 Any Floridian who has read the local news, and any resident of the 49 states who has read a Carl Hiaasen novel, can connect the dots when presented with the keywords "golf course," "real estate development," "Florida," and "corruption."  Several years ago, a startling number of officials in the county government faced criminal charges related to accepting bribes from a father and son who sought to develop the former site of a golf course into McMansions.  The scandal led to the passage of a new Code of Ethics for county officials.  Now the two men who pleaded guilty to attempting to buy the cooperation of the county government, pleaded guilty, and completed their probation, are facing legal trouble again.  Here, our Miami white collar crimes defense lawyer explains the ongoing saga of Bruce Chait, his son Shawn, and their dealings with the real estate industry and its regulators.
How It Began: The Palm Cove Real Estate Development Controversy
It started with plans to develop two Broward County golf courses, namely Sabal Palm and Monterey, which are located near Commercial Boulevard and the Florida Turnpike, into housing developments.  The goal was to build townhouses and single-family homes and sell them at affordable prices.  In the middle of the decade now known as the aughts, Bruce and Shawn Chait, a father and son real estate development team, wanted to be the ones to develop the land into a housing development known as Prestige Homes, and they were willing to pay any price to do it.  They bribed numerous Broward County elected officials over the course of several years.
Bribery Scandal Rocks Broward County
By the time law enforcement and the media became aware of what the Chaits were up to, the careers of many members of the Broward County government were embroiled in scandal, and some of them faced criminal charges.  The Chaits were charged with bribery, and as part of their plea deal, they testified against more than a dozen alleged beneficiaries of their generosity.  These are some of the officials who were accused of accepting bribe money from Bruce and Shawn Chait:
Beth Flansbaum-Talabisco, who served as Mayor of Tamarac during the scandal, was charged with accepting a $21,000 campaign contribution from the Chaits in 2006 in exchange for enacting policies favorable to them. She was acquitted in 2018.
Stephanie Kraft, a member of the Broward County School Board, got into legal trouble when her husband Mitch Kraft received a $10,000 payment to his consulting business from the Chaits. Stephanie Kraft was later found guilty of official misconduct when she did not disclose her conflict of interest before a vote related to the Chaits' bid to develop the land, even though she abstained from the vote.
Broward County Commissioner Josephus Eggelletion pleaded guilty to accepting gifts from the Chaits, namely a country club membership and $25,000 in cash. He was convicted in 2009 and served two and a half years in prison.
To prevent something like this from happening again, Broward County instituted a new Code of Ethics.  Meanwhile, Bruce and Shawn Chait were each sentenced to five years of probation, which they completed.
The Charges: Bruce and Shawn Chait Accused of Extortion
It appears that, with their probation completed, the Chaits are determined not to go away quietly.  They are now facing criminal charges for extortion and harassment of one of the developers that the county chose to develop the land that the Chaits tried to use bribes to get.  Arnaud Karsenti, and his company 13th Floor Investments, have been dealing with threats and false rumors from the Chaits.  The Chaits allegedly purchased property from 13th Floor in the name of an accomplice and threatened to spread false reports that the property contained unsafe levels of arsenic.  Their extortion apparently worked, because between 2013 and 2015, 13th Floor Investments paid them a total of $500,000 to keep quiet.  This did not stop them from submitting complaints to the county about the alleged environmental hazards on the property and threatening to cause even more trouble.  Law enforcement gathered evidence about their alleged operations through a taped conversation between the Chaits and a 13th Floor Investments employee, who was wearing a wire.
Let Us Help You Today
A Miami white collar crime lawyer can help you if you are accused of illegal business dealings or white collar crimes, including bribery, blackmail, extortion, fraud, or money laundering.  Contact Ratzan & Faccidomo for help today.
Resource:
sun-sentinel.com/news/politics/fl-chait-land-corruption-20141112-story.html
sun-sentinel.com/news/politics/fl-ne-chait-developers-rico-charges-20210311-kvdcrdinqrcbjj5sxc7pzbwziq-story.html