Broward Youth Cheerleading Coach Accused Of Enticement Of A Minor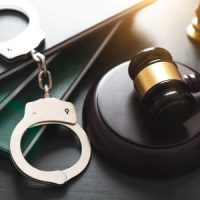 It is against the law for adults to have romantic relationships with minors, except when the parties are very close in age, such as a 17-year-old high school senior dating an 18-year-old college freshman.  Even when the inappropriate relationship only consists of text messages or online communications discussing a future or sexual or romantic attachment, you can still get charged with enticement of a minor.  If a reasonable person could consider the age difference too big, wait until the younger person turns 18 before asking them out on a first date.  The law's reasoning is that adults can legally choose to respond to text messages in which the sender confesses their feelings; if the sender is an adult and the recipient is a minor, the recipient cannot legally consent to participate in the text message exchange.  The relationship is especially coercive if the sender of the messages is an adult who occupies a role of trust, mentorship, or authority in the minor's life, such as a teacher, clergy member, or sports coach.  Here, our Miami sex crimes defense attorney explains how a Broward County cheerleading coach attempted to pressure a teen into a sexual relationship after spending years gaining the trust of the victim and her family.
The Charges: Enticement of a Minor
Raul Albites founded the Broward Elite All Stars gym in Davie, which he and his wife owned and operated.  The gym offered cheerleading classes, and the victim began taking after school cheerleading classes there when she was 11 years old.  According to the court's records, the girl attended the gym for several years before anything inappropriate happened.  Albites was on friendly terms with the girl and her mother, as he was with many students and their families.
In the 2018-2019 school year, when the girl was 14 years old, though, the inappropriate communications began.  Albites began texting the girl and talking to her on FaceTime video calls.  He told her that he wanted to be her boyfriend, and he promised that, when she turned 18, he would divorce his wife and marry her.  The victim apparently believed that Albites was in love with her, and while she never told anyone else about the texts and calls, the record of messages shows that she rejected his suggestions that they engage in sexual acts together.
Victim's Mother Discovers What Defendant Had Hidden From Her for Years
The COVID-19 pandemic revealed a lot of unpleasant truths that most of us had ignored for years before the pandemic began, and teenagers were among those who suffered from this phenomenon the most.  The spring of 2020, when schools closed down and made lonely teenagers lonelier, was not an ideal set of circumstances for a 15-year-old to tell a married man who had been pursuing her to get lost.  It also was not an ideal set of circumstances for independently owned gyms to stay in business, and the Broward Elite All Stars gym went out of business in the summer of 2020, when so many other small businesses like it did.
Albites and his wife asked the victim and her mother to help them move some boxes and other items out of the rented gym space one day in August 2020, when the victim had recently turned 16.  While moving items out of the gym, the victim's mother saw Albites in the parking lot, kissing the victim.  At first, the victim told her mother that it was only a kiss on the cheek and only an isolated incident.  Later, the mother looked through the girl's phone and found incriminating messages.  She notified the police, who began an investigation.  The victim told investigators that, since she had turned 16, Albites had tried to talk her into engaging in sex acts, and that there had been several incidents of inappropriate touching.  She said that she had deleted the most explicit messages for fear that Albites would get in trouble.
What Could Happen Next for the Defendant?
Albites, 39, was arrested in May 2022.  He was charged with enticement of a minor and announced his intention to plead not guilty.  A judge decided to hold him without bail while his case is pending.  If convicted, he could face as little as ten years in prison or as much as life in prison.  Like all defendants in criminal cases, he is presumed innocent until proven guilty.
Contact Our SexCrimes Defense Attorneys
A South Florida criminal defense lawyer can help you if you are being charged with enticement of a minor or another sex offense.  Contact Ratzan & Faccidomo in Miami for a free, confidential consultation about your case.
Sources:
nbcmiami.com/news/local/broward-cheerleading-coach-accused-of-inappropriate-relationship-with-underage-girl/2751136/
miami.cbslocal.com/2022/05/09/federal-court-appearance-broward-cheer-coach-raul-albites/