Broward Sheriff's Deputy Gets Probation For Defrauding The Sheriff's Department Out Of More Than $15,000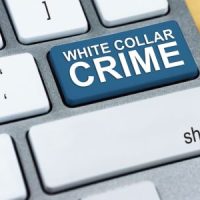 Most workers are entitled to receive overtime pay during weeks when they work more than 40 hours.  If you are eligible for overtime pay, then you get 1.5 times your usual pay rate for each hour or partial hour beyond the 40th that you work in a given week.  In general, overtime pay applies in jobs where it is only possible to do your job duties when you are present at the worksite.  At any given moment, a law enforcement officer is either on duty or off duty, so overtime pay certainly applies to sheriffs' deputies and other law enforcement personnel.  Lying to your employer about the number of hours you have spent working in a given pay period is against the law, and you can get charged with fraud if you misrepresent your time worked so that your employer pays you for more hours of overtime than they owe you.  Here, our Miami white collar crime lawyer describes how a deputy at the Broward Sheriff's Office billed the BSO for more hours than he worked and almost got away with it.
When the Cops Are Robbers
Being a sheriff's deputy is not an easy job, but the pay and benefits are good.  Luis Silberberg of Cutler Bay had a job that many would aspire to.  In his position as a deputy in the robbery unit of the Broward Sheriff's Office, he earned a salary of $97,940 in 2019.  That same year, he increased his income by nearly 50 percent by taking on additional shifts, earning $47,342 in overtime pay, or at least that is what he led his employer and the IRS to believe.  The following year though, an FBI investigation revealed some inconsistencies in Silberberg's story, including but not limited to the issue of overtime pay.
57 Unauthorized Days of Paid Vacation
In 2019, Silberberg received overtime pay for 57 full workdays.  The investigation revealed that on some of those days for which he received overtime, Silberberg only worked a few hours, and on others, he did not report to work at all.  At best, he was at home in Cutler Bay, 55 miles away from the work location in Broward County.  As not all of the details of the investigation have been revealed, he may have even been doing something worse.
The Charges: Grand Theft, Organized Fraud, and Official Misconduct
In July 2020, Silberberg was arrested when his false reports about the hours he worked became known.  He was charged with official misconduct, organized fraud, and grand theft.  In February 2021, while his case was pending, he was suspended from his job and eventually resigned from the BSO.  Eventually, he pleaded no contest to petit theft.  Petit theft is when the value of the stolen property is $750 or less, and grand theft is when it is greater than that amount; the amount of money that Silberberg fraudulently obtained from BSO is more than twenty times what would ordinarily qualify as petit theft.  In October 2021, Silberberg was sentenced to a year of probation.  The court ordered him to pay more than $15,000 in restitution, equal to the amount of unearned overtime pay he received. According to the Miami New Times, Silberberg has paid the restitution amount in full.
Defendant's Legal Troubles Might Not Be Over
As of October 2021, another investigation into possible illegal activities by Silberberg was still going on.  In fact, his plan to get paid overtime while playing hooky from work was only discovered because the FBI and the Drug Enforcement Administration (DEA) were already investigating him about something else.  Federal agents began to suspect that Silberberg was participating in a drug trafficking enterprise that was operating in the Caribbean and in the Miami area.  The agents identified Silberberg's phone number as having made calls to several known participants in the operation.  As of 2022, Silberberg has not been charged with any drug crimes as a result of the investigation.
Contact Our Financial Crimes Defense Attorneys
If you are the target of an investigation, it is never too soon to talk to a lawyer.  You have rights at every stage of a criminal case, from the first time an officer asks to speak to you as a possible witness or person of interest until after you have completed your sentence, if you are convicted.  A South Florida criminal defense lawyer can help you if you are facing criminal charges for financial crimes such as theft or fraud, as well as for drug crimes, including possession or trafficking.  Contact Ratzan & Faccidomo in Miami for a free, confidential consultation about your case.
Sources
miaminewtimes.com/news/former-broward-sheriffs-office-deputy-sentenced-for-overtime-fraud-13205306