Broward Man Sentenced To Ten Years For Possession Of Child Exploitative Material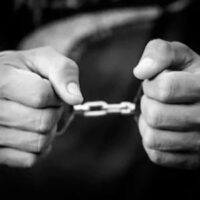 Sexual activity between consenting adults is legal, and as long as the World Wide Web has existed, online communication has often been synonymous with online communication about sex.  Not long after social networking sites appeared, people began to use them to flirt, to ogle, and otherwise to discuss sex.  If you are truly ancient, you might remember that, whenever a woman who used her real first name or a vaguely feminine sounding pseudonym as a screen name logged onto American Online, no sooner would a computerized voice intone "Welcome!  You've got mail!" than she would be bombarded by instant messages from guys wanting to "hot chat."  No one called it sexting in the 1990s, because phones were not capable of text messages, and hot chatting took place on boxy desktop computers.  Unfortunately, the history of the Internet is also the history of online sexual harassment, and the laws governing unwanted sexual advances online are the same as those governing unwanted sexual advances offline.  Perhaps the biggest way that the sexual creepiness of the Internet is creepier than the creepiness of the outside world is that the exchange of images and videos depicting child sexual abuse is much more widespread online, not only because the exchange of all kinds of communications is faster but because it is so much easier to remain anonymous.  The actions of the defendant in this week's case might have been legal if the explicit material had depicted adults, but all actions involving sexually explicit images of minors are, by nature, exploitative and non-consensual.  Here, our South Florida sex crimes defense attorney explains the crime, which involved considerably less secrecy and anonymity than many other crimes involving possession of child sexual exploitative material.
The Charges: Possession of Materials Depicting the Sexual Abuse of Minors
Some criminal cases in which defendants have been charged with possession or purchase of child sexual exploitative material involve high levels of secrecy on the dark web, where records of communications erase themselves automatically after a short time and where it is difficult to trace any communication to a person, location, or bank account in the outside world.  Conversely, sometimes the defendants' methods of concealing their identity are relatively low tech; a Broward County physician currently awaiting sentencing set up a Yahoo email address that appeared to belong to a fitness company and used it to receive images of child sexual abuse.  If that happened in the case of Tyler Washington, the report on the Department of Justice website about his case did not contain any details about it.
News reports about Washington say little about his background, only reporting that he is 26 years old and lives in Plantation.  According to the Department of Justice, Washington used a "social networking application" to communicate with other adult men about their interest in content depicting childhood sexual abuse.  Washington then exchanged content with other men he met on the social media platform to exchange images and videos of the type the men had described.  He also requested and received explicit content depicting the men with whom he communicated online and even had online live chats of a sexual nature with them.  In one screenshot entered as evidence, he described the experience as "sexual nirvana."
The Sentence: 121 Months in Federal Prison
Investigators found 5,000 images and videos on Washington's computer depicting the sexual abuse of children.  He pleaded guilty on March 25, 2021 to possession of child exploitative material.  On June 2, he was sentenced to ten years and one month in federal prison.
The Department of Justice press release gave no other details about Washington's case.  For example, it does not specify what initially led authorities to become suspicious that Washington's computer might include illegal content.  It does not specify whether he initially faced other charges, such as transmission of child exploitative material or conspiracy to possess such material, but later had them reduced.  Likewise, it does not specify whether Washington cooperated with law enforcement to identify other defendants with whom he had exchanged the content.  These factors, along with a guilty plea, can lead to a defendant's sentence being reduced.
Let Us Help You Today
The social stigma against sex-related crimes, especially those involving an interest in minors, is strong, but defendants charged with sex crimes have the same legal rights as all other defendants in criminal cases.  A Miami sex crimes lawyer can help you exercise your legal rights before and after you enter a plea.  Contact Ratzan & Faccidomo for help today.
Resource:
justice.gov/usao-sdfl/pr/plantation-man-who-used-child-pornography-find-sexual-nirvana-sentenced-over-10-years