Broward Gastroenterologist Faces Charges For Sending Sexually Explicit Messages To Teens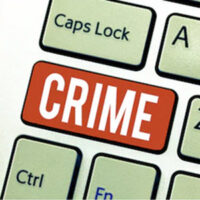 In the past year, people who have never worked in the medical profession have spent more time than ever before thinking about how doctors spend their time.  Since last spring, the medical profession has mobilized its resources to fight the COVID-19 pandemic, and its efforts have paid off to such an extent that summer of 2021 South Florida would be recognizable to people whose frame of reference is summer of 2019 South Florida.  Meanwhile, several high-profile criminal cases have not done much for the reputation of South Florida physicians.  Michael Mizrachy, a pediatrician from Parkland, was arrested on charges of possession of images of the sexual abuse of minors in the summer of 2020 and has pleaded not guilty, but he is not the only South Florida doctor accused of illegal conduct toward minors.  Here, our Miami sex crimes lawyer explains how another Broward County doctor's messages to a teen girl became so creepy that the alleged victim notified authorities of his behavior.
Older Than the Average Snapchat User
Dr. Stewart Bitman, a gastroenterologist, has been practicing medicine in South Florida for over 30 years.  Until his arrest, he saw patients at his office at the Gastro Health clinic in Coral Springs and had hospital privileges in several South Florida hospitals.  They say that no one you meet online is like they are in real life, and despite his good reputation as a medical professional, Bitman was allegedly involved in shady activities online, namely sending sexually explicit messages and images to teenaged girls.
Bitman allegedly created an account on Snapchat, a social media platform popular with teens and young adults.  On the Snapchat profile, he gave his name as Matt and his age as 17 and said that he was a student at Cardinal Gibbons High School.  He used this Snapchat account to send messages to hundreds of girls between the ages of 12 and 14, most of whom did not respond.
On April 3, 2020, the alleged victim, a 13-year-old girl, received a friend request from "Matt" on Snapchat.  She accepted the request, and Bitman exchanged hundreds of messages with the girl over the next seven days.  He sent her several pictures of his genitals.  His hand was visible in one of the pictures, and the alleged victim noticed that it looked "wrinkled."  She became suspicious that the sender of the messages was not as young as he claimed to be, so she asked him his real age.  Bitman then said that he was 49 and sent her a picture of his face; in fact, Bitman was 63 at the time.  The girl then blocked Bitman on Snapchat and told her mother about the incident; the girl's mother then contacted law enforcement.
The Charges: Transmission of Harmful Material to a Minor and Solicitation of a Minor
In January 2021, Bitman was arrested at his Coral Springs home after authorities were able to trace the Snapchat communications to his devices.  He was charged with three counts of transmission of harmful material to a minor and one count of solicitation to a minor.  Police interviewed Bitman's wife and daughter, and they said that this is not the first time Bitman has posed as a teenager in order to communicate with underage girls online.  They said that, in 2005, Bitman created an online profile and used a picture of his son as a profile picture and then sent messages to teenage girls.  Bitman admitted to chatting under that account but claimed that he never met in person with anyone with whom he exchanged messages.  He claimed not to remember specific incidents about which investigators asked him.
The judge originally set Bitman's bond at $40,000, which is $10,000 for each count, but then doubled it to $80,000.  It was only after lengthy discussions with Bitman's lawyer that the judge agreed to let Bitman go free without an ankle monitor.  While he is out on bond, Bitman must limit his movements to Broward, Miami-Dade, and Palm Beach Counties, and he is not allowed to use any device that connects to the Internet.  He is also not allowed to communicate with the alleged victim in any way.  Gastro Health has suspended Bitman's employment while the criminal charges against him are pending.
Let Us Help You Today
A South Florida sex crimes defense lawyer can help you if you are facing charges for sending sexually explicit messages online to a minor or to an adult who did not consent to receive such messages.  Contact Ratzan & Faccidomo in Miami for a free, confidential consultation about your case.
Resources:
sun-sentinel.com/news/crime/fl-ne-doctor-popped-for-child-porn-20210126-6m3eb45j5fauxihf437a7al4my-story.html
bocanewsnow.com/2021/02/25/doctors-wrinkled-hand-on-private-part-tipped-girl-that-he-wasnt-a-teen/