Broward County Man Accused of Participation in Pre-Pandemic Identity Theft Conspiracy That Later Included PPP Fraud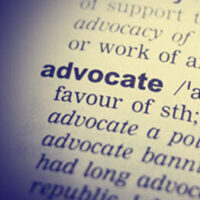 By now, the instances of business owners making false statements in order to obtain Paycheck Protection Program (PPP) loans are well known.  The purpose of the loans was to provide emergency relief to businesses forced to pause or scale back their operations because of the COVID-19 pandemic.  The fact that the PPP prioritized speed of disbursement of funds over thorough vetting of applications left the program vulnerable to fraud.  First, there were the borrowers who took out loans in the names of legitimate businesses but then spent the funds on extravagant personal expenses.  Then there were the pretend businesses, such as when residents of a duplex claimed, on their PPP loan application, that they were operating a farm that employed dozens of people.  Of course, other cases of PPP fraud were just old-fashioned identity theft schemes with some PPP funds thrown in for good measure.  Here, our Miami white collar crimes defense lawyer explains how three men used stolen social security numbers to access millions of dollars in fraudulently obtained funds before and during the COVID-19 pandemic.
How It Began: Defendants Allegedly Steal Identities of Deported Individuals
According to a criminal complaint published by the Department of Justice, two men, identified in the complaint by the initials J.M.H. and G.J.E. respectively, were deported from the United States in the early 2000s.  Jimpcy One of Broward County allegedly used these men's names, social security numbers, and dates of birth so that he could open shell companies in their names.  In March 2019, One allegedly sent a fraudulent email to a business based in the United States, persuading the company's representatives to wire more than $900,000 to one of his shell companies.  Once he received the funds, he distributed them, through a series of transfers, to other shell companies he controlled and some controlled by his alleged co-conspirators Frantz Guillaume and Gousman Lemy.  Guillaume and Lemy are both residents of Massachusetts.  They also allegedly established shell companies using stolen social security numbers.
The PPP and EIDL Fraud Conspiracy
In the spring of 2020, One allegedly applied for an Economic Injury Disaster Loan (EIDL) in the name of one of his shell companies, Fleet Xpress.  Lemy allegedly used One's computer to apply for EIDL loans for his shell companies Lgous and Auto Sales of Florida, LLC.  Guillaume allegedly used the same computer to apply for a PPP loan for his shell company Five Star Appraisal services.  The total amount of pandemic relief loan money the three men received was over $1.8 million.
An investigation revealed that, contrary to what the defendants claimed on the PPP and EIDL loan applications, none of these companies had processed any payroll payments in 2018 and 2019, nor had they issued any W-2 or 1099 forms.  In short, they did not have any employees.  The funds debited from these companies seemed mostly to be transfers to other shell companies in the conspirators' network.  In other words, they moved funds around in order to obscure the origin of the funds.  The Florida-based companies had no transactions besides these.  The only other transactions made by the Massachusetts-based companies were for what appeared to be personal expenses, including purchases from Wal-Mart and food delivery apps.
The Accusations: Making False Statements With Intent to Defraud Financial Institutions
The lenders disbursed PPP and EIDL loans to the defendants' shell companies in June and July of 2020.  In early August, One, Lemy, and Guillaume were arrested and charged with money laundering, bank fraud, and conspiracy to commit money laundering.  Since the initial complaint, which merely states the accusations against the defendants, no further information has been published about their case.  News sources have not said whether any of the defendants has entered a plea, gone to trial, or received a sentence.
Besides Jimpcy One, dozens of other Floridians have been charged with PPP fraud since the pandemic began.  Other defendants in PPP fraud cases include a recording artist and an NFL player.  A group of more than a dozen co-conspirators, most of them from South Florida, allegedly worked together to obtain more than $24 million in PPP funding before getting caught.
Let Us Help You Today
All defendants in criminal cases have the right to due process.  There are many steps between being accused of participating in a conspiracy to commit money laundering and being found guilty.  A Miami white collar crime lawyer will stand up for your right every step of the way.  Contact Ratzan & Faccidomo for help today.
Resource:
justice.gov/usao-sdfl/press-release/file/1303036/download
justice.gov/usao-sdfl/pr/three-men-who-allegedly-used-existing-shell-companies-and-prior-fraud-experience