Boynton Beach Man Gets 380 Months In Federal Prison For Transporting Drugs To South Florida By FedEx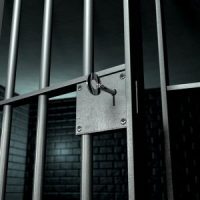 Especially in the early days of the COVID-19 pandemic, people had to get creative about finding alternatives to in-person socializing.  Endlessly scrolling through Twitter is depressing enough even when you still have opportunities to put down your phone and interact with your coworkers in person every now and then, and playing Trivial Pursuit with your cousins over Zoom isn't for everyone.  The wisest among us turned to old-fashioned letter writing and the exchange of gifts through postal mail and courier services like FedEx.  Of course, not all of the FedEx packages sent during the first months of the pandemic contained home-made cookies and hand-knitted sweaters exchanged between friends, nor even the fruits of retail therapy.  The transport of illegal drugs through courier services continued during the pandemic, just as it had done in the days when the infamous OxyMonster sent shipments of counterfeit oxycodone through the mail from France to South Florida.  Here, our Miami drug crimes defense lawyer explains how a South Florida man got caught after having illegal drugs shipped to the addresses of various women he was dating.
The Charges: Drug Possession With Intent to Distribute
In 2019, Anthony Junior Harris was on federal supervised release after serving 38 months in prison for drug trafficking.  In 2019, he used the alias Jose Lopez to rent an apartment with his girlfriend Natalie.  By early 2020, however, Harris and Natalie had broken up because she was jealous of the attention he paid to other women.  In the first half of 2020, he dated Stephanie, Priscilla, and Alexis; the return addresses identified the sender as Luis Sanchez.  Harris had packages of drugs sent by FedEx from California to the South Florida addresses of each of the women.  It is unclear whether any of them knew that the packages contained drugs or whether any of them have been charged with crimes.
Early one morning in July 2020, Cosimo DiMarco, the manager of the FedEx facility at the West Palm Beach airport received a shipment of packages that arrived by plane.  As he was loading packages onto the conveyor belt, a Palm Beach Sheriff's Office deputy was passing by with his K9; this was a regular occurrence at the airport FedEx facility.  The K9 gave an alert when it did a free air sniff and, without being prompted by the deputy, DiMarco picked up the package and opened it.  The package was addressed to Alexis's address in Lantana.  The package contained more than 1.7 kilograms of methamphetamine and more than two kilograms of fentanyl.
Defendant Attempts to Suppress Evidence
The discovery of the package led to an investigation which connected the packages sent by Luis Sanchez with the addresses of four women who had dated Anthony Harris.  After interviewing the employees of the property management company at the apartment complex where Harris had lived with Natalie, the investigators were sure that Harris and Jose Lopez were the same person.  Investigators also identified street-level dealers to whom Harris had allegedly planned to distribute the drugs from the intercepted packages.
Harris was arrested in 2020 and charged with possession of illegal drugs with attempt to deliver.  Harris pleaded not guilty and attempted to persuade the court to exclude the evidence of the intercepted FedEx package.  He argued that the PBSO had violated his Fourth Amendment right by seizing the package.  The court decided to admit the evidence, since DiMarco was the one who opened the package, and he had simply been doing his job, not acting on behalf of or under the direction of the Sheriff's deputy.
The Sentence: 31 Years in Prison
A jury convicted Harris at trial, and in March 2022, Harris, 40, received a sentence of 380 months in federal prison.  Three co-conspirators of his, all of whom pleaded guilty, received lesser sentences.  David Andrew Romario Chin and Ryan Tyler Khan were each sentenced to 151 months in prison, and Marcello Marquise Jeter received a sentence of 184 months.  Defendants who plead guilty typically receive lighter sentences than defendants who plead not guilty and then receive a guilty verdict at trial.
Contact Our Drug Crimes Defense Attorneys
You cannot be convicted of drug crimes if law enforcement did not have the right to look for the drugs they found.  A South Florida criminal defense lawyer can help you if you are being charged with drug crimes such as drug trafficking or possession with intent to deliver.  Contact Ratzan & Faccidomo in Miami, Florida for a free, confidential consultation about your case.
Sources:
justice.gov/usao-sdfl/pr/south-florida-fentanyl-and-methamphetamine-dealer-sentenced-over-31-years-federal
casetext.com/case/united-states-v-harris-1352