Be Careful on Social Media – You Could be Charged with Cyberstalking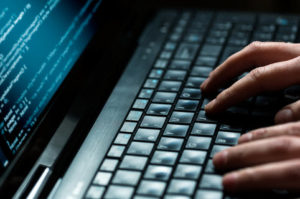 The online world is as vivid and valid as the offline world. Think about it: you can work online, connect with people from across the world, shop online, and even have your groceries and other essentials delivered right to your door. But because of the separation provided by the computer or phone screen, it can sometimes be difficult to connect online actions to their consequences, specifically when it comes to social actions.
In Florida, the Florida Cyberstalking Act of 2015 amended the state's existing stalking law to include cyberstalking in its definition of the act of stalking. Under this act, cyberstalking is defined as engaging in a course of conduct that communicates or attempts to communicate words, images, and language directed as a specific individual online that is meant to cause him or her to suffer substantial emotional distress. It is a criminal act and if you are charged with cyberstalking, work with an experienced criminal defense lawyer to defend your case.
What is Doxxing?
Doxxing comes from the word "documents" and refers to the act of publicly releasing an individual's personal information online. This can be his or her social security number, his or her phone number or address, or any other information that makes it possible for others to harass the victim. It violates a victim's privacy and may cause him or her to fear for his or her safety. It is a form of cyberstalking.
Cyberstalking is the Online Equivalent to Other Types of Stalking
Stalking is the action of repeatedly and maliciously harassing an individual. It can, but does not always, involve a threat to the victim's safety.
Creating new accounts to contact an individual after he or she has blocked you on social media is a form of cyberstalking. Contacting his or her friends and relatives through online means in an effort to gather information about him or her is another form of cyberstalking.
If you have been asked to stop sending messages, images, or contact attempts to another individual yet continue to send them anyway, this, too, is a type of cyberstalking.
In most cases, cyberstalking is a first degree misdemeanor, the penalties for which include up to one year in jail and a fine of up to $1,000. When cyberstalking includes a credible threat to the victim's safety, it becomes a third degree felony, punishable by a fine of up to $5,000 and up to five years in prison.
Work with an Experienced Miami Criminal Defense Lawyer
If you are charged with cyberstalking, you are facing a serious criminal charge. Do not assume that because your alleged offense occurred online or via social media that it is somehow less serious than a charge for an offline offense. To discuss your case further and learn more about your rights and legal defense options, contact our team of experienced Miami criminal defense lawyers at Ratzan & Faccidomo, LLC today to set up your initial legal consultation with us.
Resources:
leg.state.fl.us/Statutes/index.cfm?App_mode=Display_Statute&URL=0700-0799/0784/Sections/0784.048.html
theconversation.com/doxxing-swatting-and-the-new-trends-in-online-harassment-40234