All of My Cases Keep Me up at Night: The Heavy Toll of Criminal-Defense Lawyering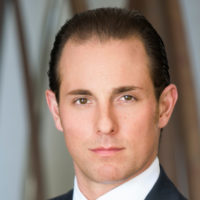 Daily Business Review
June 28, 2022
Author: Jasmine Floyd
What You Need To Know
The biggest challenge facing criminal lawyers right now Faccidomo said is continued use of Remote proceedings and zoom court in criminal practice.
Faccidomo said the entire system is based on open access to the justice system and it took a global pandemic for us to have this tool reveal itself which allows for just that.
He thinks the push towards criminal justice reform is very exciting and hope it maintains its momentum.
Jude Faccidomo is the past chair of the Dade County Bar Association's Criminal Court Committee, and serves as co-chair of the Miami-Dade Jury Trial Task force, where he works to facilitate jury trials amid the COVID-19 pandemic.
Faccidomo is also president of the Florida Association of Criminal Defense Lawyers, which is the largest voluntary criminal defense organization in the state.
"I am pleased with the push we made toward diversity within the organization, as well as the efforts for fight to retain the remote proceedings," he said. "It's something I consider incredibly important as president, because it affects every criminal defense lawyer within the state. And as president I see it as my responsibility to look out for them."
In this conversation with the Daily Business Review, Faccidomo discussed the biggest challenge facing criminal lawyers, why it's an issue, what might be done to address it, major changes he's seen in the last three years—for better or worse—and changes on the horizon. His answers have been edited for length and news style.
What keeps you up at night?
All of my cases keep me up at night.
This is a huge responsibility that we take on as criminal defense lawyers, and I carry with me every client from my career that I just wasn't good enough to save.
The idea of some good people doing some bad things still resonates with me.
Until you've seen someone taken away from their family to serve a prison sentence, you can't appreciate the weight on the shoulders of the criminal-defense lawyer, who is often the only one standing between them and the power of the government.
What are some of the major changes you've seen in the last three years—for better or worse?
The pandemic showed us there's a more efficient way of practicing through remote proceedings.
We have also seen scary attrition rates in both the public defenders and state attorney's offices. The cost of living in Miami has gone through the roof, and the raises to those public servants have not been commensurate, making it impossible for younger lawyers to stay in those positions of public service and get that and get the necessary training and experience.
Both [State Attorney for Miami-Dade County] Katherine Fernandez Rundle and Carlos Martinez are to be commended for advocating successfully for their lawyers to receive a pay bump from the legislature this term, but it remains a challenge. These young lawyers are essential to the success and function of the system and the legislature should see to it that they are compensated accordingly.
Is there any change on the horizon that excites you as a criminal defense lawyer?
I think the push toward criminal justice reform is very exciting and I hope it maintains its momentum.
The idea of warehousing people in prisons is antiquated, and the disparity in how our criminal justice system affects minorities has been known for years and yet no real actions have been taken to correct it.
But thankfully we have seen a push toward significant reform.
What's the biggest challenge facing criminal defense lawyers right now?
Continued use of remote proceedings and Zoom court in criminal practice. This speaks to so many of the larger issues beyond mere convenience. Specifically, access to the courts for our clients, especially indigent clients and the public defender clients.
During the life of a criminal case, there are countless ministerial, non-essential hearings. Defendants, especially poorer defendants, do not have the employment flexibility, child care or transportation to come to court only to hear their lawyer move for a continuance. Remote proceedings are also financially more responsible.
Pre-pandemic, court appointed attorneys would sit in court waiting to be called or waiting for prosecutors, all the while billing the state. They now bill only for the limited time they are on the record.
Remote proceedings being implemented permanently throughout the state would result in hundreds of thousands of dollars in savings to the Judicial Administrative Commission.
Finally, it is an issue of mental health and work-life balance of criminal practitioners. Obviously, all law practice is stressful, but criminal practitioners are dealing with a human being's freedom, and sometimes even their life. That is a weight that cannot be quantified and if the use of remote proceedings makes criminal practice more sustainable then it must be continued.
Why is it an issue?
I believe it's a way to provide more open access to the courts. It's essential not just for the defendants or lawyers, but for the victims of crimes as well. The entire system is based on open access to the justice system and it took a global pandemic for us to have this tool reveal itself which allows for just that. Civil practitioners are retaining this remote proceeding platform and yet you have the criminal lawyers being treated somewhat lesser than. Criminal practice requires that we take into account certain constitutional implications, but where those are not at play we should enjoy the same privileges as our civil law colleagues.
What might be done to address it?
FACDL submitted comments to the Supreme Court, along with the Florida Bar's Criminal Procedure Rules Committee and the Florida Bar's Criminal Law Section.
I was there at the oral argument where the court considered the proposals. We argued that we need a rule in place that mirrors the rule to civil practice where remote proceedings will be the default for anything under 30 minutes that's non evidentiary.
The importance of a codified rule of procedure is it will create uniformity across the state. The proposal from the supreme court's work group gave discretion to the individual judges. That will create a fragmented system throughout the state. If you leave it to the individual judge, every court appearance will be a guessing game.