A Criminal Defense Lawyer's Perspective On Romance Scams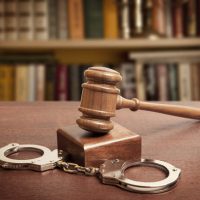 If you are single and looking for love, it is easy to feel like you do not know who to trust, especially if you are meeting prospective partners on dating sites.  People talk a big game on the phone and while exchanging messages, but when you meet them, they are much less charming.  As good looking as your match might have been in her profile picture, and even when she first walked into the restaurant, her beauty quickly begins to fade once you notice her atrocious table manners and her rude behavior toward the restaurant employees.  He of the eloquent text messages might turn out to be a motormouth who never lets you get a word in edgewise once you are sitting across from him at the table.  None of this is fraud; it is simply a matter of getting to know someone well enough to figure out that he or she is not the one for you.  All it costs you is a subscription to a dating site, which you can now use to meet someone new, plus the cost of dinner and drinks.  If you lie to your dating partner about your financial situation in order to persuade your partner to give you large amounts of money or valuable items, though, you could be charged with fraud.  Here, our Miami white collar crime lawyer explains how certain common types of dishonesty in online dating can cross the line into criminal conduct.
Common Types of Romance Scams
These are some common types of dating scams.  The people who fall victim to these scams tend to be vulnerable to them because of loneliness and isolation.  Many victims of romance scams are elderly or in poor health, despite having enough money to meet the scammers' demands, at least for a while:
Mail order bride scams – The defendant pretends to be a woman in a foreign country who is interested in marrying the victim.  She asks the victim for money to help her travel to the United States to marry him, but she keeps coming up with more reasons why he must send her more money.
Personal emergency scams – The defendant builds a rapport with the victim but then pretends to suffer a financial emergency.  He asks the victim to give him money, which he promises to pay back, but the emergency keeps getting bigger, and the defendant keeps needing more money from the victim.
Money mule scams – After befriending the victim online, the defendant asks the victim to help him send money to someone else.  In fact, the recipient account where the victim sends the money belongs to the defendant or a co-conspirator of the defendant.
Indian River County Woman Pleads Guilty to Defrauding Elderly Man Out of Millions
In early 2017, Peaches Stergo of Champions Gate met an elderly man on a dating site.  The victim was an octogenarian who had survived the Holocaust during the Second World War and eventually settled in New York.  Stergo told the man that she had filed a personal injury lawsuit and that the case had settled but that her lawyer refused to release the settlement money to her until she paid the law firm everything she owed it.  The man transferred $50,000 to Stergo's bank account, and she promised to pay him back, but she never did.  Instead, she kept asking him for more money, claiming that her financial problems were getting worse and worse.  By October 2021, the man had issued 62 checks to Stergo, for a total of more than $2.8 million.  Stergo used the money to buy a house in a gated community, a Corvette, a Chevrolet Suburban, gold coins and gold bars, and expensive watches, jewelry, and clothing.  The man told his son about his online relationship with Stergo when the son asked his father about the causes of his financial distress, which had caused him to sell his condominium in New York City.
Wire Fraud and Florida Law
Eventually, Stergo pleaded guilty to one count of wire fraud, which carries a maximum sentence of 20 years in federal prison.  Most dating scams are charged as wire fraud, because the communications that include the false statements take place over the Internet.
Contact Our Financial Crimes Defense Attorneys
A South Florida criminal defense lawyer can help you if you are facing criminal charges for wire fraud after a former dating partner or an ex's family accused you of misrepresenting your financial situation to get your ex to give you money.  Contact Ratzan & Faccidomo in Miami, Florida for a free, confidential consultation about your case.
Sources:
justice.gov/usao-sdny/pr/florida-woman-pleads-guilty-defrauding-holocaust-survivor-28-million-connection-romance
lawandcrime.com/crime/woman-admits-to-cheating-87-year-old-holocaust-survivor-out-of-2-8-million-life-savings-to-fund-her-life-of-luxury-in-sick-and-sad-romance-scam-feds/