A Country Boy's Journey To A Heroic Medical Career, The Fort Lauderdale Party Scene, And Then Prison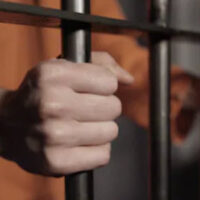 Before Carlton Cash received his sentence after pleading guilty to drug dealing charges, his lawyer said that Cash was not a "typical defendant," but no one is.  Many thousands of people get arrested on drug charges in Florida each year, and none of them fits the caricatured profile of the scary monster who wants to ruin other people's lives with drugs, the one that drug education classes and after school specials told us to be afraid of in the 1980s.  Carlton Cash is a human being, and so are you.  Like many other defendants, his drug crimes were the result of addiction and other medical problems.  Cash is now headed to prison and, he hopes, to sobriety.  Here, our Miami drug crimes lawyer describes how Cash's drug problems began, how he ran afoul of the law, and what might come next for him.
Carlton Cash Overcomes Adversity to Achieve an Illustrious Medical Career
For as long as anyone who knows him can remember, Carlton Cash has always wanted to help others.  He grew up in rural Alabama, where he took every opportunity to do volunteer work.  He preferred to focus on alleviating others' pain and loneliness rather than on the pain caused by his own neuromuscular condition.  Cash graduated from medical school at the University of Alabama and then moved to Louisville, Kentucky for a residency at a trauma hospital.
During his residency in Louisville, Cash would take on additional shifts in the emergency rooms of rural hospitals throughout Kentucky.  While he was driving on a rural road on his way to one such shift, a tractor-trailer collided head-on with his car.  Cash was airlifted to the same Louisville trauma center where he had been treating patients only days earlier.  Doctors predicted that his brain injury was so severe that he would suffer permanent disabilities.  After months of rehabilitation, Cash regained his health to where he was able to complete his residency.  He then held a series of positions as an emergency room physician in Alabama, Arkansas, Michigan, Mississippi, New York, and Tennessee.  Like many patients who suffer from chronic pain as a result of traumatic injuries, though, Cash became dependent on opioid painkillers.  In order to hide his prescription drug abuse, he would write prescriptions for his friends, who would fill the prescriptions and then give the pills to Cash.  In 2010, Cash entered addiction treatment, and he even went on to lead a support group for healthcare professionals recovering from opioid addiction.
During this time, one of the few people who knew how much Cash was still truly struggling with pain and addiction was his boyfriend Ray Diaz; Cash and Diaz first met in college, but their romantic relationship began in 2015.  In 2018, Cash decided that his best choice was to retire early from the practice of medicine; he and Diaz then moved to Fort Lauderdale together.
The Charges: Trafficking in Methamphetamine
Like many retirees of any age, Cash found himself at loose ends in Florida.  He had enough disability income to pay for necessities, but he was without the activities to which he had once attached his identity.  Perhaps in an attempt to become as beloved on South Florida's gay club scene as he had once been in the medical community of the rural South, Cash bought $100,000 of methamphetamine pills and began hosting lavish parties at his Fort Lauderdale home, with drugs for all the guests.
Diaz was uncomfortable with the constant parade of strangers coming to the house, but he did not know details of where Cash was getting the drugs.  In fact, Cash had been ordering meth online, having it shipped to him, and then distributing some of it to small-time dealers to increase his profits.  In 2020, an acquaintance to whom Cash had sold meth got arrested and agreed to act as an informant to catch Cash in the act.  Police recorded a conversation in which the informant attempted to buy drugs from Cash, but he had a smaller quantity than he had anticipated, because his usual dealer had COVID-19.
The Sentences: Ten Years in Prison
When Cash left his house to meet the informant, police arrested him; a search of his house then revealed a large stash of meth and a gun.  Cash said that he had never used a gun for violent purposes, but that he had always owned one, as had almost everyone he knew growing up.  Cash pleaded guilty and expressed remorse for his actions.  He said that he hoped that incarceration would help him get sober again.  He was sentenced to ten years in prison; he may serve most of his sentence in Alabama, close to his family.
Let Us Help You Today
A South Florida criminal defense lawyer can help you if you are facing criminal charges for drug possession or drug trafficking.  Contact Ratzan & Faccidomo for help today.
Resources:
sun-sentinel.com/local/broward/fort-lauderdale/fl-ne-meth-dealing-doctor-ss-prem-20210322-6g2tmy3o4nbs5dfbgcthtwxndm-story.html
sun-sentinel.com/local/broward/fort-lauderdale/fl-ne-meth-doctor-folo-ss-prem-20210328-5hoert4dsjhb7mcisgttcmcqwm-story.html