In The News
April 5, 2016-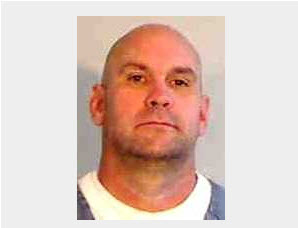 One of the Keys' most closely watched criminal cases in recent years
came to an end this week with little fanfare and no trial.
Jude Faccidomo and Mycki Ratzan made a deal with Francine
Donnorummo, a prosecutor in the 20th Judicial Circuit on Florida's
southwest coast on behalf of their client Robert Pearl.
Click on the link below for more details.
Pearl porn case fades away due to conflicts
August 23, 2015-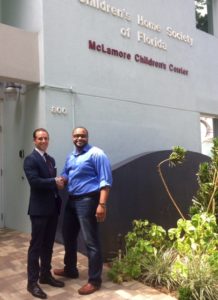 Jude M. Faccidomo with Children's Home Society Philanthropy Director, Ryon Coote, following a Dade County Bar Association fundraiser organized by Ratzan & Faccidomo.
June 15, 2015-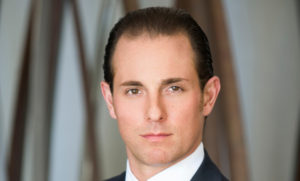 By Julie Kay, Daily Business Review
Drug Court Lite: Diversion Program Targets Low-Risk Cases
A woman in her late 30s was recently arrested at a Miami nightclub with one Ecstasy pill. Not a frequent drug user, she had never been arrested before. She potentially faced deportation if convicted of the drug offense.
The single mother, whose name has been withheld by her lawyer, was referred to a brand new Miami-Dade program referred to as "drug court lite." Under the program, adjudication was withheld after three months, and she put the entire incident behind her.
Drug court lite, officially called Drug Court Diversion, was established three months ago by Miami-Dade State Attorney Katherine Fernandez Rundle. Considered the first program of its kind, it was a year in the making, with input from Rundle, the Miami-Dade chapter of the Florida Association of Criminal Defense Lawyers and Miami-Dade Judge Jeri Cohen, who oversees drug court.
The program is intended for people who are "low risk, low need"—defendants with no prior drug arrests who are not considered drug addicts.
It's another step by the Miami-Dade state lawyer's office and the courts to move toward decriminalization of drug use.
Similarly, Miami-Dade County Commission subcommittee approved a measure last week to impose $100 fines rather than make arrests for marijuana possession. The plan supported by the Miami-Dade police director is headed for a final vote before the full commission June 30.
Awash in cocaine in the 1980s and facing a drug epidemic, Miami inaugurated the nation's first drug courts in 1989 to separate drug users from drug dealers and divert users to treatment programs rather than jail. Miami's drug court has been a model for 600 similar programs around the world.
The new program is geared to casual drug users facing their first arrest who many not need even the relaxed approach of drug court, which mandates treatment and frequent support group meetings over a minimum of a year.
"It really shows how this circuit is always looking for good and improved ways to address our population and identify those that can be redirected away from the criminal justice system," Rundle said.
The program starts with an intensive assessment of defendants. If they are eligible for the program, they face three months of frequent, random drug testing.
If the defendants test clean for three months, their cases are dismissed and their records cleared. If they fail the program, they are then sent to drug court.
So far, about 30 people have been referred to drug court lite, and 11 have successfully completed it, according to Isabel Perez-Morina, chief operating officer of the Advocate program, a private, not-for-profit company that administers the drug-diversion program.
"We are looking at evidence related to substance abuse," Perez-Morina said. "For those in low-risk, low-need, less is more. If you do more treatment, you could actually increase the risk."
Defense lawyers are generally pleased with the program, but some have reservations.
Brian Kirlew, a Miami criminal defense lawyer, calls it "a step in the right direction."
The vice president of the Miami chapter of the FACDL said the program represents a compromise between defense lawyers and Rundle's office. He and other defense lawyers wanted first-time drug users to simply be referred to pretrial intervention, as is the case with first-time offenders charged with other crimes like grand theft. In such cases, charges can be dismissed in six months if the person's record remains clean.
"The concern from a defense lawyer's perspective is there are clients who are going to be unnecessarily inconvienced by being sent to drug court," said Kirlew of the Kirlew Law Firm. "For a guy caught with one pill or a small baggie of cocaine, who otherwise is a responsible individual and has a job and family … I find this unnecessarily bureaucratic."
Jude Faccidomo, past president of the Miami chapter of the FACDL and a state board member, calls the program "a great idea." However, he said it has kinks that need to be worked out like all new programs.
For one thing, it takes several weeks to get defendants assessed, which is required before they can be admitted. Additionally, Faccidomo said it has been a bit unclear when defendants are eligible for the program and whether lawyers can request it for a client.
"It's like a mythical unicorn—you heard about the program, but you have never seen it," he said.
He's in favor of the program overall, noting, "Some people were on vacation in Miami and simply made a bad choice. They are prime for drug court lite."
Miami solo criminal defense lawyer Sabrina Puglisi, who represented the woman arrested with Ecstasy, is also a fan.
"Logistically, they have some issues, but it's a good program because it's the only alternative for clients who don't qualify for extended drug programs," she said.
March 5, 2015-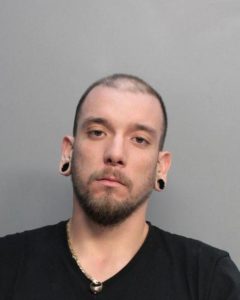 Miami trafficking charge for pot "dessert treats" goes up in smoke, dude
An lawyer for a Coconut Grove man successfully argued that the actual pot in 437 "Wake Bake" bars did not weigh enough to merit a drug trafficking charge.
BY DAVID OVALLE, The Miami Herald
Snap, crackle, pot — that's the sound of the state's case fizzling against a Coconut Grove man accused of trafficking marijuana baked into Rice Krispie treats.
Prosecutors on Thursday dropped the most serious of several charges against Albert Duran after his lawyers argued that the actual amount of pot in 437 "Wake Bake Crispy Treats" found in his his home was minimal compared to the other ingredients of cereal, butter, marshmallows and sugar. The conclusion: The pot fell far below the 25-pound mark needed to support a felony charge of marijuana trafficking.
"Right from the arrest, we argued that the allegation of armed trafficking could not be supported by either the facts or the law," said his Miami criminal defense lawyer, Jude Faccidomo. The sale of edible pot products has become an increasingly lucrative business — mostly in Colorado, where recreational marijuana became legal last year. Washington, Oregon, Alaska and Washington, D.C., have since followed suit. But pot, including baked into packaged "dessert treats," remains illegal in Florida.
While Miami-Dade prosecutors declined to pursue the most serious felony, Duran, 27, still faces other charges: possession of marijuana with intent to sell, possession of drug paraphernalia and maintaining a home with intent to manufacture narcotics. He is awaiting trial while out of jail on a $10,000 bond. His girlfriend, Aileen Martinez, also was arrested but prosecutors declined to pursue any charges against her. Miami-Dade police raided Duran's Coconut Grove house in January after an anonymous informant tipped them off to the marijuana being peddled there.
According to an arrest report by Detective Luis Sosa, police ultimately seized a .38 caliber pistol, 113 grams of marijuana, 30 pieces of "hard candy" and five boxes containing hundreds of "dessert treats" stashed inside a bedroom closet. Authorities could never prove the weapon, locked in a closet safe, was ever used as part of any drug activity. At the time, detectives recorded the Rice Krispie treats as weighing about 48 pounds. That would have been more than enough to merit a charge of armed marijuana trafficking, a first-degree felony punishable by up to life in prison.But the defense mounted an argument that sent that charge up in smoke.
In Florida, police looking to charge trafficking can tabulate the weight of drugs such as cocaine and heroin even if they have been mixed with other substances. That's not the case with marijuana — the term "mixture" is notably absent from the law, Faccidomo told a judge during a hearing last month." The detectives in this case have improperly weighed the total amount of the 'treats' so as to dubiously support a charge of trafficking," the defense wrote in a motion to the court.
"The detectives in this case have improperly weighed the total amount of the 'treats' so as to dubiously support a charge of trafficking," the defense wrote in a motion to the court. Duran's defense team estimated the total weight of all the drugs found at the house amounted to less than four pounds. Where the treats came from remains unknown. They were professionally packaged, labeled with nutritional facts and a sunrise logo. One photo showed the name: "Wake Bake Crispy Treats" with a strawberry flavor and "150 mg THC" — the active ingredient of marijuana. Last month, Colorado began requiring similar packaging of marijuana edibles following numerous cases that emerged of unsuspecting consumers becoming ill after consuming the products.
May 15,2015-
With just a month left, inmate makes (brief) escape from Miami-Dade boot camp
BY DAVID OVALLE, The Miami Herald
HBO and movie star Dwayne "The Rock" Johnson are filming a documentary about Miami-Dade's widely lauded jail boot camp. There's going to be an unexpected plot twist — one of the subjects of the documentary happens to be one of two inmates who ditched a work detail in South Miami-Dade this week, briefly eluding police before capture. James Dukes, 20, is now jailed on an escape charge. Documentary cameras were rolling in February when a judge sentenced him to probation and sent him to a boot camp run by the Miami-Dade Corrections and Rehabilitation Department. He had been arrested in connection with four separate burglary cases from 2013 and 2014. His lawyer could not be reached on Friday.
On Thursday morning, Dukes was picking up trash near Southwest 134th Avenue and 255th Street when he slipped away on foot. About four hours later, officers found him hiding in a utility closet inside an apartment about four miles away, according to an arrest report. Dukes had been scheduled to graduate from the program in just over a month — on June 24.
"Boot camp is a great program. It is just unfortunate this young man didn't recognize and take advantage of the opportunity he was being given," said Jude Faccidomo, a Miami criminal lawyer who represented one Cutler Bay homeowner whose house was burglarized in 2013. Another boot camp inmate, Manuel Guzman, 20, also walked away from the detail and was later arrested.
HBO's upcoming documentary Rock and Hard Place has been widely publicized by Johnson, the former University of Miami football player and pro wrestler turned action movie star. Back in February, Johnson posted on his Instagram account: "From armed robbery to attempted murder, we're taking you inside one of the most unique and successful boot camp prisons in the world. They break these young offenders down in a hard core way, only to build them back up to make them better men and women once they're released."
On social media, Johnson has also posted photos of him in one jail dormitory and another of him talking to recruits who are wearing in shorts and T-shirts. According to the production company, 44 Blue, no air date has been selected.
May 13, 2015-
Miami criminal defense lawyers, judges, and dignitaries gathered for the first annual Murder Mystery Dinner Party to benefit Dade Legal Aid's Child Advocacy Project. Pictured above are event organizers Mycki Ratzan and Jude M. Faccidomo, of Ratzan & Faccidomo, who championed this event for Dade Legal Aid. "When you can have a good time and support a good cause, it's a great night," said Faccidomo, chair of the Dade County Bar Association Criminal Courts Committee.
May 26, 2012-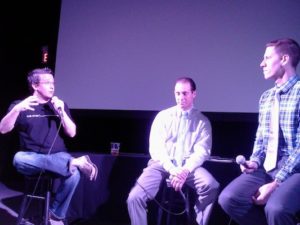 Rakontur kicked off its 10th anniversary retrospective at O Cinema last night with Raw Deal: A Question of Consent, the renegade Miami film-making duo's first and, some say, most controversial documentary.
The film, packed with original footage of the alleged rape of an exotic dancer by Delta Chi frat brothers at the University of Florida, had not been screened publicly since 2002. Director Billy Corben said he and producer Alfred Spellman, both in their early 20s at the time of filming, tried to create through their documentary a trial that never happened for the frat brothers. Both took questions from the audience with legal expert Jude M. Faccidomo and media moderator Dan Hudak.
In The News Archive