Jude M. Faccidomo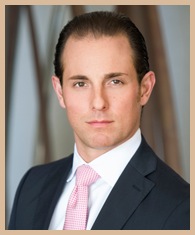 Jude M. Faccidomo is a founding partner and managing partner at Ratzan & Faccidomo, a Miami law firm providing misdemeanor and felony defense of Florida and federal criminal charges as well as representation of lawyers and other professionals in administrative license revocation and disciplinary hearings. As a former Assistant Public Defender in the Miami-Dade Public Defender's office, Mr. Faccidomo gained extensive, invaluable experience handling jury trials involving a wide range of criminal matters.
Mr. Faccidomo completed his undergraduate degree at Bard College in New York and earned his Juris Doctor law degree from Saint Thomas University School of Law in Miami. He was recognized as a "Top Up and Coming Lawyer" by the South Florida Legal Guide in 2010, 2011, 2012 and 2014, and he has been named a "Rising Star" in SuperLawyers magazine since 2012 and was a Superlawyer selection in 2015. Mr. Faccidomo was also named to Top 40 Lawyers under 40 in Miami by the Cystic Fibrosis Foundation. Other distinctions include receiving the "Gregg Wenzel Outstanding Young Lawyer Award" for exceptional dedication and skill in the field of criminal defense, the FACDL "President's Award" for personifying the spirit of the criminal defense lawyer, and the Gideon's Hammer award for outstanding service to the field of criminal defense.
Mr. Faccidomo is admitted to practice in all Florida State Courts as well as the United States District Courts for the Southern and Middle Districts of Florida, and the Supreme Court of the United States. He is an active member of the Florida Bar; the Dade County Bar Association, where he serves as the Chair of the Criminal Courts Committee; and the Statewide Florida Association of Criminal Defense Lawyers (FACDL), where he serves on the Board of Directors and Chair of the Young Lawyer Committee.
Mr. Faccidomo was elected President of the Miami chapter of the Statewide Florida Association of Criminal Defense Lawyers (FACDL) in 2012, making him the youngest president in the chapter's 50-year history. He recently had the honor of being elected a Director at Large for the FACDL in June 2015.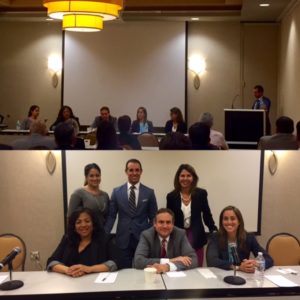 Jude M. Faccidomo moderating the panel on State and Federal Criminal Practice.
Mr. Faccidomo has been invited as a guest lecturer to speak on criminal defense matters to the Miami-Dade Public Defender's Office, the Miami-Dade Metropolitan Police Institute, and St. Thomas University. In addition, Mr. Faccidomo has made numerous appearances in the media to provide commentary and insight into complex topical criminal legal matters, including contributions to the Miami Herald and appearances on WLRN and Fox News.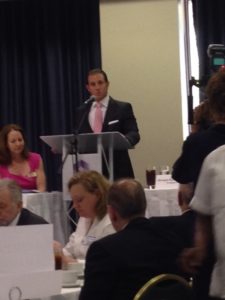 Jude M. Faccidomo presenting this year's Dade County Bar Association Criminal Justice Award on behalf of the late Richard A. Sharpstein at the general awards' luncheon on May 9, 2014.
Jude M. Faccidomo coaching criminal mock trial at Bring Your Daughter/Son to Work Day!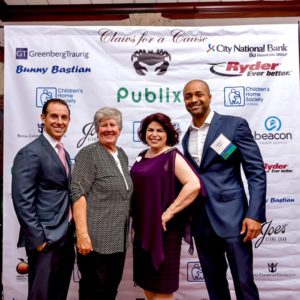 Children's Home Society "Claws for Cause" event at Joe's Stone Crab. Jude M. Faccidomo with Commissioner Sally Herman, Executive Director Maggie Dante, and fellow Board Member, Bobbie King