NFL Player Accused of Making False Statements to Obtain a $1.2 Million PPP Loan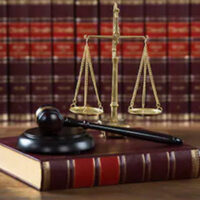 Everyone who plays for the National Football League knows that that paychecks can be huge, but they can end abruptly at any time.  One serious injury can end your career, and in an instant, you can go from being one of the most highly paid people in the U.S. to just another person who has to start over because of a career-ending injury.  Some professional athletes have invested their income in lucrative businesses and had successful second careers, but at least as many have ended up broke after a whirlwind career.  The defendant in this week's story sought to branch out into the entertainment industry after an injury left him unable to play professional football, but his business activities came under suspicion when he allegedly spent a pandemic-era small business loan on personal luxuries.  Here, our Miami white collar crimes defense lawyer explains the alleged connection between NFL player Joshua Bellamy and the other Florida defendants accused of fraudulently obtaining more than $17 million in Paycheck Protection Program (PPP) business loan funds.
The Charges: Wire Fraud, Bank Fraud, and Conspiracy to Commit Wire Fraud and Bank Fraud
Joshua Bellamy grew up in Pinellas County, Florida, where he was a high school football star.  After playing for the University of Louisville, he signed with the NFL.  During his eight-year NFL career, he played for the Kansas City Chiefs, San Diego Chargers, Washington Football Team, Chicago Bears, and New York Jets.  In November 2019, eight months after signing with the Jets, Bellamy suffered a shoulder injury and was unable to play for the rest of the season.  In September 2020, he was released from the team.
Back in Florida and unable to play football due to his injury, Bellamy founded a company called Drip Entertainment, LLC.  According to a press release by the United States Department of Justice, Bellamy applied for and received $1,246,565 in loan money from the Paycheck Protection Program, part of the federal government's emergency stimulus plan for small businesses during the COVID-19 pandemic.  Small businesses are meant to spend PPP loan funds on payroll and unavoidable overhead costs, but it appears that this is not how Bellamy spent his company's loan.  According to the DOJ, he allegedly withdrew $302,000 from his business account after receiving the loan.  He also spent $62,774 at the Seminole Hard Rock Hotel and Casino, and he spent more than $104,000 on clothing and jewelry, including purchases from Gucci and Dior.  He was arrested in September 2020 and charged with bank fraud, wire fraud, and conspiracy to commit bank fraud and wire fraud.
Bellamy's Alleged Role in a PPP Loan Kickback Scheme
It is no great surprise that business owners sometimes use corporate funds to pay for personal luxuries and entertainment, and Bellamy is one of many business owners currently facing criminal charges for misusing PPP funds and making false statements to obtain them.  His legal trouble is even bigger than that, though.  He is facing charges for conspiracy to commit wire fraud and bank fraud because of his alleged connections to a PPP loan fraud kickback scheme that has led to the arrest of multiple defendants in Florida and several other states.
Phillip Augustin of Coral Springs is the alleged mastermind behind a PPP loan fraud scheme in which business owners in a handful of states fraudulently obtained PPP loan funds by making false statements on the applications.  The other defendants include seven Floridians, two people from Ohio, and one person from Pennsylvania.  Participants could get more money by encouraging others to apply for PPP loans and share the proceeds with their co-conspirators.  The group applied for more than $24 million in PPP loans and received about $17 million.  According to the DOJ press release, Bellamy was in contact with people connected to Augustin's scheme.  Bellamy also allegedly tried to get PPP loans on behalf of his family members and friends.
Bellamy has yet to enter a plea for these charges.  It appears that he has no prior criminal record.  Like all defendants in criminal cases, he has the right to representation by a criminal defense attorney, and he is presumed innocent until proven guilty.
Let Us Help You Today
If you are facing criminal charges for your business dealings during the COVID-19 pandemic, you need a Miami white collar crime lawyer.  Your lawyer may be able to get your charges reduced or even get them dropped completely.  Contact Ratzan & Faccidomo for help today.
Resources:
cnn.com/2020/09/10/politics/joshua-bellamy-nfl-coronavirus-fraud/index.html
.justice.gov/opa/pr/nfl-player-charged-role-24-million-covid-relief-fraud-scheme
https://www.rflawgroup.com/miami-man-wrecks-lamborghini-he-allegedly-bought-with-fraudulently-obtained-ppp-loan/