Miami Professor Who Wrote Book on Organized Crime Charged With Money Laundering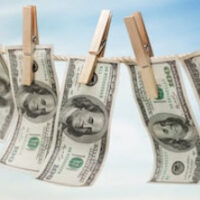 On November 18th, 2019, the Miami Herald reported that Bruce Bagley, a University of Miami professor who is nationally known for his work on organized crime, has been arrested on money laundering charges. Recognized as one of the leading experts on money laundering, Mr. Bagley is accused of helping a corrupt foreign national launder several million dollars out of South America. Here, our Miami white collar crime lawyers explain the charges facing the University of Miami professor.
Allegations: Professor Laundered Money from Venezuela 
Federal prosecutors allege that University of Miami professor Bruce Bagley unlawfully channeled more than $2.5 million out of Venezuela. Between the fall of 2017 and the fall of 2018, Mr. Bagley is believed to have made at least fourteen different deposits in an American bank account on behalf of a supposedly corrupt Colombian national.
For his services, federal authorities contend that Mr. Bagley received a ten percent fee on each deposit. As the deposits were valued around $200,000 each, he allegedly received approximately $20,000 per transaction. Federal authorities charge that funds in question travelled through a complex web of interconnected bank accounts—going through accounts in both the United Arab Emirates (UAE) and Switzerland. Mr. Bagley, who was charged in a New York federal court, is facing two counts of money laundering. If convicted, he faces up to 20 years in federal prison. 
How to Defend Federal Money Laundering Charges  
Money laundering is the process by which a person intentionally concealing the source of funds in order to make ill-gotten gains appear legitimate. Put another way, money laundering occurs when a person attempts to make "dirty" money look "clean". Typically, money laundering operations involves three different phases:
Placement: The process of getting the cash into the mainstream financial system.
Layering: Complex financial transactions designed to disguise the unlawful source of the cash or property.
Integration: Maneuvers to get ill-gotten cash into the general economy, transforming and blending it with legitimate funds, holdings, goods, or services.
In defending a money laundering charge, you must effectively undermine at least one of the required elements of the crime. Indeed, these charges can be challenged on several different levels. To start, you may contest that the funds in questions were ill-gotten at all. Even if funds were ill-gotten, the defendant charged with money laundering may not have had knowledge of that fact. Third, no active effort may have been taken to "layer" and "integrate" the funds. As these are complicated cases, defendants need an experienced money laundering defense lawyer. 
Get Help From Our Miami White Collar Lawyer Right Away
At Ratzan & Faccidomo, LLC, our Florida criminal defense lawyers have  the training, tenacity, and expertise to represent clients facing complex white collar crime charges. If you or someone you know needs legal support, we are available to offer representation. Contact us today for a free, completely private initial consultation. We defend white collar crimes charges in Miami and all over South Florida.
Resource:
miamiherald.com/news/local/crime/article237501044.html
https://www.rflawgroup.com/four-flight-attendants-arrested-on-money-laundering-charges-in-miami/