I Was Arrested for Drunk Driving in Miami: Will I Lose My Driver's License?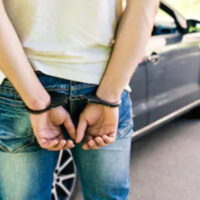 Drunk driving is a serious criminal offense. A conviction on a DUI charge could lead to significant financial penalties and even jail time. It will also lead to the suspension of your driver's license. Of course, a conviction is not the same thing as an arrest. Every person deserves their day in court and you are innocent until proven guilty.
That being said, your license is currently at risk. If you were arrested for a DUI in Florida, you are already on the path to losing your license—but you still have options available. Here, our Miami DUI defense attorneys explain what you need to know about how you can save your license after a drunk driving arrest.
You Have Ten Days to Challenge an Administrative Suspension 
One of the most important things to know about DUI arrests in Florida is that your license will be subject to an automatic administrative suspension. As noted by Florida Highway Safety and Motor Vehicles (FLHSMV), a drunk driving arrest carries a six-month administrative suspension.
In other words, your license will be suspended long before you ever get your day in court. At the administrative level, the state can (and will) suspend your license without a conviction. The good news is that you can take action to challenge an automatic administrative suspension.
From the date of your arrest, you typically have ten years to demand a formal hearing. By doing so, you will temporarily put off the administrative suspension. You need to take quick action after an arrest. Our Miami DUI defense lawyer will help you demand and prepare for a hearing. 
A Conviction Could Lead to a Criminal License Suspension 
Administrative proceedings are wholly separate from any criminal charges being pursued by state prosecutors. If you plead guilty to or are convicted of a first offense DUI, your license may be suspended for up to six months. For a subsequent DUI offense, the license suspension will be even longer than that. Still, if you can successfully fight the drunk driving charge, you may avoid any criminal penalties—including the license suspension.  
You May Be Granted a Hardship License  
People make mistakes. It happens. If you are guilty of drunk driving, you may lose your license for at least some period of time. However, this does not mean that you are completely without options for transportation.
Depending on the specific circumstances of your case, you may be eligible to get a 'hardship' driver's license. In Florida, a hardship license is a restricted license that can be used for limited purposes, such as driving to and from work and picking your children up for school. 
Schedule a Free Consultation With Our DUI Defense Lawyers
At Ratzan & Faccidomo, LLC, our Florida criminal defense attorneys are committed to providing reliable, effective representation to clients. If you were arrested for intoxicated driving and you want to save your license, we are available to help. For a no cost, no commitment consultation, please call us today. From our office location in Miami, represent clients in Miami-Dade County and throughout South Florida.
https://www.rflawgroup.com/teenager-arrested-months-after-deadly-dui-accident-in-miami-dade-county/