Wiretapping and Interception of Communications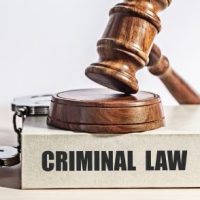 Secret recording of conversations is a well-known tactic in criminal investigations, especially in cases involving conspiracy.  In some cases, prosecutors will greatly reduce the charges against defendants or even grant them complete immunity from prosecution if the defendant will agree to wear a recording device and secretly record his or her conversations with conspirators.  Even though recordings may provide strong proof of the claims you are trying to make in a civil or criminal case, members of the public do not have the legal right to record other people's voices or images without their knowledge.  The laws against intercepting other people's communications go beyond the strict definition of wiretapping.  Almost any form of electronic snooping or secret recording of other people's communications is against the law.  Here, our Miami criminal defense lawyer explains the laws about wiretapping and the consequences you can face if you secretly record a phone conversation.
Florida's Law Prohibiting Interception and Disclosure of Communications
Florida's laws on wiretapping are outlined in Florida Statute 934.03, known as "interception and disclosure of wire, electronic, or oral conversations prohibited."  Pursuant to this law, it is illegal to record your communications with other people unless you have the express consent of all of the parties whose voices or images can be discerned on the recording.  The law also prohibits interception of communications, defined as listening to or reading private communications without the consent of the original parties to the communication, as well as disclosure, which means sharing the content of the communication with third parties.  You can still be convicted of interception of communication if you log into someone else's email without their consent, even if the person knows that you know their password.  The law defines "communication" broadly, so that it includes the following:
in-person conversations
phone conversations
text message exchanges
email
postal mail
online chat in a private chat room
social media messages not posted publicly
tracking someone's device by GPS without the person's knowledge or consent
Illegally intercepting someone else's communications is a third-degree felony.  If convicted of this offense, you could face a monetary fine of up to $5,000 and a prison sentence of up to five years.  The only context in which it is legal to record a communication is if law enforcement has instructed you to do so.
How Does Wiretapping Affect Civil Cases?
Even if you do not get criminal charges for illegal recording of communications, you could still face civil penalties.  The civil court could order you to pay a $1,000 fine for interception or disclosure of communications.
Recordings that you make without the consent of the other party to the conversation are not admissible as evidence in court.  In divorce cases, some people think that recording conversations with their spouse is an effective way to show the divorce court that their spouse is a liar or has a hair trigger temper, but this strategy always backfires, because, at best, the judge will refuse to listen to the recording.
Wiretapping and Electronic Snooping in Connection to Other Crimes
In some cases, a felony charge for interception of communications is not the worst consequence that awaits you if you illegally record a communication.  The purpose for which you intercepted the communication matters.  For example, if you log into someone's email account to find out personal details and then use those details to take out a loan in the person's name without the person's knowledge, you could be charged with identity theft.  If you find the identifying information and then pass it on to someone else, who opens a credit card account in the victim's name, then you could be charged with conspiracy to commit identity theft.  If your ex-spouse or ex-partner is accusing you of domestic violence or stalking, evidence that you secretly recorded conversations with your ex during or after your relationship, this makes things worse.  The same applies if you tracked the location of your ex's car or phone without your ex's knowledge.  If you get accused of wiretapping in addition to other crimes, you are presumed innocent of all your charges; it is possible to be convicted of some charges and acquitted of others.
Contact Our Criminal Defense Attorneys
A South Florida criminal defense lawyer can help you if you are facing criminal charges for illegally recording or intercepting phone calls or online communications, reading someone else's email, or tracking someone's location without the person's consent.  Contact Ratzan & Faccidomo in Miami, Florida for a free, confidential consultation about your case.
Source:
leg.state.fl.us/statutes/index.cfm?App_mode=Display_Statute&URL=0900-0999/0934/Sections/0934.03.html