Will Your Prison Sentence End Early Because Of Compassionate Release?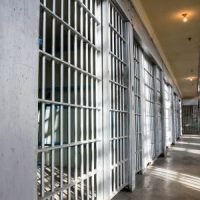 One of the most stressful moments when you are a defendant in a criminal case is when your lawyer tells you the maximum penalty you could face; sometimes it amounts to more years in prison than a person can survive.  That is only the worst-case scenario, and most defendants do not receive the maximum penalty, especially if they plead guilty.  Another scary moment is when the judge hands down your sentence, but even that number is not set in stone.  It is always possible to appeal your sentence, or even your conviction, and if you do not, many defendants become eligible for parole at some point during their sentences.  Another set of circumstances where convicted defendants get out of prison earlier than their original sentences indicated is compassionate release; this is when defendants who are severely ill get released to home confinement, so that they can live out the rest of their days with their families.  The COVID-19 pandemic saw an increase in requests for compassionate release for prisoners who contracted the virus.  Here, our Miami white collar crime lawyer describes how a participant in a notorious drug trafficking enterprise was sentenced to hundreds of years in prison and is now asking for compassionate release.
If the Murder Charges and Drug Charges Don't Get You, the Financial Crimes Will
If you lived in Miami in the 1980s and 1990s, you remember the news stories about Sal Magluta and Willy Falcon, who trafficked billions of dollars of cocaine to South Florida over a period of several decades.  If you are too young to remember that, you might know them from the Netflix series Cocaine Cowboys: Kings of Miami, which aired last summer.  To make a long story short, the authorities were on Magluta's case for many years before he ever served a prison sentence.  Magluta and Falcon met in high school in Miami in the 1970s but dropped out to devote themselves full time to selling drugs.  By the early 1990s, they had imported nearly a quarter of a million pounds of cocaine to Florida.  In 1991, Magluta was charged with drug trafficking, and after a lengthy trial, he was acquitted in 1996.
Magluta's legal problems were not over.  In 1997, he was sentenced to nine years for falsifying documents.  In 2002, while imprisoned, he faced 39 new charges related to obstruction of justice in his 1996 trial.  Prosecutors accused him of bribing jurors, money laundering, and even arranging to have witnesses killed.  In 2003, he was sentenced to 205 years in prison.  For his role in the crimes, Falcon was sentenced to 14 years in prison.  He was deported to the Dominican Republic after completing his sentence.
Defendant Asks for Compassionate Release After Health Worsens in Solitary Confinement
Magluta was eventually moved to a maximum-security prison in Colorado.  Because of a variety of minor infractions such as having too many postage stamps in his possession at one time and failing to keep his cell tidy, he was placed in solitary confinement indefinitely.  The United Nations Special Rapporteur for Human Rights considers it a form of torture to keep anyone in solitary confinement for more than 15 days.  Magluta has been in solitary confinement for more than ten years, alone in a cell that the Miami New Times describes as half the size of a parking space.  The New Times reports that he is allowed to leave his cell for a brief period each day, but he is too ill to exercise this right.
Now 66 years old, Magluta suffers from a host of health problems, including Type II diabetes, kidney disease, ulcerative colitis, and major depressive disorder.  His family has been calling for compassionate release since before the COVID-19 pandemic began, citing an incident where Magluta was placed on suicide watch.  They asked for him to be released to home detention, where he could live with his mother in her house.  In August 2021, a judge denied the request for compassionate release.  The judge reasoned that, if Magluta were allowed to live with his mother, he would be in contact with many other family members, including some who have been convicted of acting as his accomplices in the obstruction of justice case.
Contact Our Financial Crimes Defense Attorneys
Lifelong prison sentences are a possibility in financial crimes cases.  A South Florida criminal defense lawyer can help you avoid the worst-case scenario if you are being charged with money laundering or another financial crime.  Contact Ratzan & Faccidomo in Miami for a free, confidential consultation about your case.
Source:
miaminewtimes.com/news/cocaine-cowboy-sal-magluta-denied-compassionate-release-13073056