What are the Penalties for Violating an Order of Protection?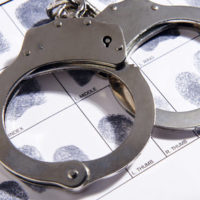 If another party, such as a former partner, files an order of protection against you, you need to comply with the terms of the order while it is in place. Violating an order of protection, also known as a restraining order, is a criminal offense punishable by up to one year in jail and up to $1,000 in fines. In many cases, violation of an order of protection is charged alongside another offense, such as stalking or assault.
If an order of protection is filed against you, you can challenge it and potentially have it struck down. Consult with an experienced criminal defense lawyer about the most effective way to do this. The order of protection will show up on any background checks run by prospective employers and can hurt your chance of securing a job.
What Does an Order of Protection Require?
At its core, an order of protection requires its subject to cease and avoid any contact with the filer. Other terms may be added to an order to provide further protection, such as the following:
The subject may be required to maintain a certain distance from the filer at all times;
The subject may be required to vacate a shared residence with the filer; and
The subject may be required to surrender any firearms or ammunition he or she owns.
Why Would an Order of Protection be Issued Against Me?
An individual may petition for an order of protection if he or she feels that he or she is at risk of becoming a victim of domestic violence. This can be in the context of a dating relationship, a fear of sexual violence, or after two or more instances of physically violent behavior between the two parties.
Defenses Against an Order of Protection Violation Charge
If you are accused of violating an order of protection, you can defend your case with the aid of an experienced criminal defense lawyer. Your violation might not have been a willful violation, a fact that can be used as part of your defense strategy. For example, if you were required to maintain a specific distance from your former partner and then randomly saw him or her in a public place, you did not intentionally violate your order. Similarly, if you did not know that you were the subject of an order of protection, you cannot willfully violate it.
Work with an Experienced Miami Criminal Defense Lawyer
If you have been charged with violating an order of protection, you could be facing steep criminal penalties. Defend your case against this accusation by working with an experienced criminal defense lawyer to create an effective legal defense strategy. To get started, contact our team of experienced Miami criminal defense lawyers at Ratzan & Faccidomo, LLC today to set up your initial consultation in our office. Be proactive – the sooner you start working with a criminal defense lawyer, the better your chance will be of having your charge lowered or dismissed.
Resource:
leg.state.fl.us/Statutes/index.cfm?App_mode=Display_Statute&URL=0700-0799/0741/Sections/0741.31.html