Report: DUI Arrests are Plummeting in South Florida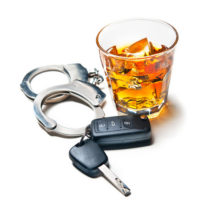 According to reporting from the Miami Herald, the number of drunk driving arrests in South Florida has dropped precipitously over the past few years. From 2013 to 2017, the number of DUI arrests made by the Miami-Dade Police Department fell by an astonishing 65 percent. Over the same time period, the number of drunk driving arrests made by the Miami Police Department dropped by a less impressive, but still significant 31 percent.
It is unclear as to what exactly is causing the overall reduction in DUI arrests in Miami. Some other cities around the country have reported similar results, though there are also plenty of exceptions. There is some evidence to suggest that the prevalence of ridesharing services like Uber and Lyft are the primary reason for the change. It could also be a sign that public safety and awareness campaigns are making a positive impact.
A DUI Arrest is a Serious: Defendants Must Protect Their Rights 
While DUI arrests may be dropping, there is no reason to believe that Florida law enforcement agencies or prosecutors are taking these cases any less seriously. If you or your loved one was arrested for drunk driving in South Florida, it is imperative that you take immediate action. A DUI conviction could cost you a significant amount of money, your driving privileges, your reputation, and even your freedom. Following a DUI arrest, a driver should do the following things:
Comply With Officers, But Remain Silent: If you are being arrested for intoxicated driving, you have constitutional rights. Most importantly, you have the right to remain silent. You are not required to answer any questions from the arresting officers. You should always exercise this right. It is crucial that you speak to a Miami DUI defense lawyer before making any statements to the police. At the same time, you should not resist the arrest.
Request an Administrative Review Hearing: With DUI charges, drivers are forced to deal with both civil and criminal matters. Under Florida law, the state can suspend your license before you ever get your day in court. Indeed, if you were arrested for drunk driving in Miami, you will almost certainly face an administrative suspension. To protect your right to drive, you must request an administrative hearing within ten days.
Hire a South Florida DUI Defense Attorney: There is no reason to face DUI charges alone; you need a skilled legal advocate on your team. An experienced Miami drunk driving defense lawyer will carefully review the specific evidence against you and determine exactly what needs to be done to protect your rights and interests. The sooner you talk to a criminal defense lawyer, the better off you will be.

Get Help From a Miami DUI Defense Lawyer Now
At Ratzan & Faccidomo, LLC, our aggressive Florida criminal defense lawyers are committed advocates for our clients. If you or your loved one was arrested of intoxicated driving in Miami-Dade County, it is imperative that you take immediate action. To set up an immediate review of your case, please call our Miami law office at 305-600-3519.
Resource:
miamiherald.com/news/local/article215758380.html