Miami-Dade Police Lieutenant Faces Sexual Battery Charges For Alleged Attack On Colleague At Police Officers' Convention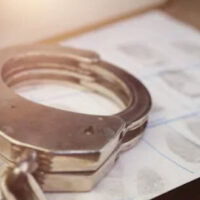 The terms assault and battery almost always occur together when they occur in ordinary speech that most people are not aware of the difference.  In the context of sexual assault and sexual battery, sexual battery is the more serious charge of the two.  The difference between the two charges is whether physical force is involved; sexual battery, also known as rape, is where the defendant physically coerces the victim into a sexual act, whereas in the case of sexual assault, the defendant might simply use intimidation or the threat of physical force to override the victim's lack of consent to the sexual contact.  A Miami-Dade police lieutenant is currently facing both charges, which are punishable by imprisonment and require the defendant to register as a sex offender after their release.  Here, our Miami sex crime lawyer explains the rise and fall of a local law enforcement celebrity.
The Rise and Fall of a South Florida Law Enforcement Luminary
Until last month, things were going well for John Jenkins, Jr.  He was a graduate of two South Florida institutions of higher learning, namely St. Thomas University and Florida Southeastern University.  He had a successful career in law enforcement; he first joined the Miami-Dade Police Department in 1996, starting out in the public information office and later moving onto union leadership.  By 2021, he had attained the rank of lieutenant.  He belonged to many professional organizations, including the Miami-Dade Association of Chiefs of Police, the Greater Miami Chamber of Commerce, and the 100 Black Men of South Florida.  South Floridians may remember his name because of the interview he gave, in his capacity as a spokesperson for law enforcement, on local news in February 2015 about a murder-suicide in Boynton Beach.  In March 2021, he was one of 12 new members selected for the Orange Bowl Committee.
His affiliation with the South Florida Police Benevolent Association (PBA) was both the highlight of his career and the beginning of his downfall.  In 2018, he became the first African-American to hold the position of PBA executive vice president.  On the last weekend of April 2021, the PBA held its Officers' Ball at a hotel in Palm Beach Gardens; Jenkins attended the event with his wife Silvia and their children.  Late on Saturday evening, April 25, Jenkins, without his family, was drinking at the hotel bar with a group of colleagues from police departments across South Florida.  When a woman in the group, who had known Jenkins for several years, said she was ready to leave, a man offered to walk her to her room, apparently concerned about how much she had had to drink, especially since the woman's husband had not attended the PBA Officers' Ball.  Jenkins told the man that it wouldn't be necessary; Jenkins would walk the woman to her room and make sure she got there safely.
The Charges: Sexual Assault and Sexual Battery
What happened next is the reason for the criminal charges against Jenkins.  According to the alleged victim, as soon as she and Jenkins were inside the room, he told her that he had had a crush on her for a long time and began forcibly kissing her.  He then sexually assaulted her on the bed, at which time the victim texted her work supervisor and asked her to call.  She was able to answer, and her work supervisor heard her say to Jenkins, "Don't do this!  You're married!  Your wife and kids are in the hotel!"
According to Jenkins, what happened in the room was consensual, and the woman's sexual battery allegations are due to the fact that she and Jenkins are both married to other people.  Jenkins now faces criminal charges for one count each of sexual assault and sexual battery.  Following the accusations, Jenkins has been suspended from his role as a police officer while the case is pending.  He also resigned from his PBA leadership position.
Jenkins has yet to enter a plea.  If convicted at trial, he could face a long prison sentence.  With charges this serious, he will likely serve time in prison even if he gets a plea deal.
Contact Us Today for Help
A South Florida sex crimes defense lawyer can help you if you are facing charges for sexual assault or sexual battery, even if you maintain that the encounter was consensual.  You may be able to get your charges reduced or be acquitted at trial.  Contact Ratzan & Faccidomo for help today.
Resources:
nbcmiami.com/news/local/new-details-in-sex-battery-allegations-against-miami-dade-police-lieutenant-ex-union-official/2447580/
100blackmensf.org/about/
conandaily.com/2021/05/09/john-jenkins-jr-biography-13-things-about-miami-dade-police-lieutenant/