Miami-Dade Court Clerk Faces Charges For Theft And Fraud For Stealing Divorce Filing Fees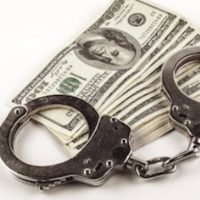 Divorce can ruin your finances in a variety of ways; there is a reason that recently divorced people account for a disproportionately high percentage of divorce filings.  The court might order you to keep paying the mortgage on your former marital home, where your ex-spouse continues to reside, even as you are responsible for your own separate housing expenses.  It might impute income to you, based on the false assumption that the only reason you don't make more money than you do is that you do not work hard enough at your job.  Then there is the fact that divorce lawyers charge more per hour than some people earn in a week.  If you can't afford to hire a lawyer, you have the option of representing yourself in a divorce case, but between filing the divorce petition and having the Sheriff's office serve your spouse with the divorce papers, you will still end up paying several hundred dollars.  One employee of the Miami-Dade County courthouse allegedly found a way to enrich himself at the expense of people whose marriages were beyond repair.  Here, our Miami white collar crimes defense lawyer explains how a Miami-Dade County court clerk allegedly stole more than $100,000 in divorce filing fees.
The Charges: First Degree Grand Theft and Organized Scheme to Defraud
According to the Miami Herald, Tyrone Smith, Jr. is 35 years old, and he worked as an employee of Miami-Dade County from 2007 until a criminal investigation uncovered his alleged illegal actions in 2018.  That would mean that, beginning at age 21, he held a salaried public-sector job, a situation that would last for more than a decade.  By 2018, he was working as a deputy clerk in the family court section; his duties included processing divorce petitions and collecting the associated filing fees.  Many millennials and members of Generation Z would consider a job with that kind of stability and benefits akin to hitting the jackpot, but one can only speculate as to what Smith's motivations for stealing from people who filed for divorce might have been, if he is guilty as charged.  Perhaps the pay was meager and, like most of us, he had to live paycheck to paycheck and take on additional gigs to make ends meet, or perhaps the job lacked in entrepreneurial thrills what it made up for in stability.
People who wish to file for divorce in Miami-Dade County must bring their divorce petition to the court house and pay a $409 filing fee; they may also have to pay additional fees to have the Sheriff's Office serve their spouse with a copy of the divorce petition, and an additional fee applies for people who are representing themselves in their divorce cases.  Therefore, the average person pays about $500 to start their divorce process.  Once you file the petition and pay the fees, the court clerk gives you a receipt, and the court begins to process your case and sends a copy of the divorce petition to the Sheriff's Office to serve it upon the non-filing spouse.
In 2018 and possibly even earlier than that, Smith would print fake receipts and give them to people who filed divorce petitions.  He would pocket the filing fees and never process the divorce papers.  By the time he got caught, he had allegedly done this with 201 divorce cases and enriched himself by more than $108,000.
Husband Gets Suspicious When Sheriff's Office Does Not Serve Wife With Divorce Papers
In the late spring of 2018, a man who had filed for divorce several weeks earlier went to the court house to complain that the Sheriff's office had never served his wife with a copy of the divorce petition he had filed.  He showed the clerk who was working at the time the receipt that Smith had issued to him; the receipt turned out to be fake.
After this incident and several other complaints about divorce petitions in limbo, Smith's work supervisors in the family court began to investigate.  When this happened, Smith abruptly resigned in 2018.  Soon after, a search of his work computer quickly revealed a template for a fake receipt.  He is now facing criminal charges for first-degree grand theft and organized scheme to defraud.
Reach Out to Us Today for Help
A South Florida criminal defense lawyer if you are facing criminal charges for theft, fraud, embezzlement, insider trading, money laundering, or another financial crime.  Contact Ratzan & Faccidomo in Miami for a free, confidential consultation about your case.
Resource:
yahoo.com/news/miami-dade-court-clerk-accused-151647584.html