Is It Stalking?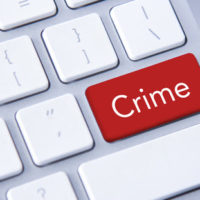 On the surface, defining the term "stalking" can seem easy. Stalking is typically defined as the act of following an individual and otherwise pushing oneself into his or her life without the individual's consent. Showing up at a victim's home unannounced, sending him or her unwanted packages, and sending repeated phone calls and text messages are all generally agreed to be types of stalking behavior.
Sometimes, whether an action can be considered to be an act of stalking or not is less obvious. Legally, stalking is defined as "willingly, maliciously, and repeatedly following or harassing a victim." It is a first degree misdemeanor, punishable by up to one year in jail and a fine of up to $1,000. For an aggravated stalking conviction, which can come when the stalking is deemed to be a credible threat that causes the victim to fear for his or her safety, a guilty defendant can face up to five years in prison and a fine of up to $5,000.
To understand stalking charges better, take the time to learn about what can and cannot be considered to be stalking. There are many different types of stalking and reasons why individuals stalk others.
Looking Repeatedly at a Social Media Profile
Regularly checking an individual's social media, sometimes known as "facebook stalking," can be serious enough to support a stalking charge if it is done with the intention of gathering information about the victim's location, routine, and personal life. Viewing a public social media profile frequently is not, in itself, an act of stalking.
See an Individual Regularly at his or her Workplace
Just like the example above, context is key to determining whether regular workplace visits constitute an act of stalking. When an individual visits a specific location regularly due to a recurring need, such as buying coffee from a specific shop each weekday, he or she is not stalking the employees unless he or she visits the shop with a specific, malicious intent, such as photographing an employee without his or her consent or forcing the employee into unwanted conversation and other contact.
Driving Past an Individual's Home or Workplace Repeatedly
Again, intent is key here. Sometimes, the best route to work or through a town is past a specific house or place of business. But when an individual drives past another's house or workplace with the specific intent to harass or intimidate him or her, he or she may be charged with stalking that individual.
Work with an Experienced Miami Criminal Defense Lawyer
If you have been accused of stalking, it is in your best interest to start working with an experienced Miami criminal defense lawyer as soon as possible. Even seemingly baseless rumors and hearsay can come back to you later and put you into a difficult legal situation that could lead to a conviction and criminal penalties. To get started with a member of our team at Ratzan & Faccidomo, LLC today, contact our office to set up your free consultation in our office.
Resource:
leg.state.fl.us/Statutes/index.cfm?App_mode=Display_Statute&URL=0700-0799/0784/Sections/0784.048.html