Federal Agency Says It's High Time Federal Law Rescheduled Cannabis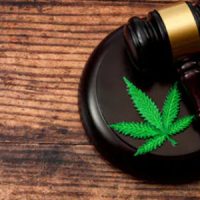 It is a piece of news that cannabis aficionados across the United States have been hoping to hear for a long time.  Last month, the Department of Health and Human Services (HHS) sent a memo to the Drug Enforcement Administration (DEA), in which it recommended removing cannabis from the list of Schedule I controlled substances and adding it to the Schedule III controlled substances list.  This marks the first time that a federal agency has formally recommended taking cannabis off of the Schedule I list.  The email containing this memo made its journey through the ether at exactly 4:20 p.m.  A few years ago, sending an email about changing the legal status at 4:20 would have been a sure sign of a prank, but times have changed.  In fact, it is not even the first time that a federal agency has chosen 4:20 as the time to send a piece of correspondence related to cannabis.  Here, our Miami drug crimes defense lawyer explains how changing cannabis from a Schedule I to a Schedule III controlled substance, if the DEA decides to do this, would affect South Florida, even though the most noticeable changes would not be in the field of criminal law.
But Isn't Cannabis Already Legal in South Florida?
The federal Controlled Substances Act categorizes cannabis as a Schedule I controlled substance, as it has done since 1970.  Schedule I drugs are the most heavily restricted group of substances; it is not legal to possess, sell, or prescribe them under any circumstances.  The drugs in the other four schedules also have a recognized potential for abuse; federal law considers Schedule II substances as potentially dangerous as Schedule I substances, for example.  The difference is that the drugs on Schedules II through V are considered appropriate for use in at least one medical procedure or as treatment for at least one medical condition, and therefore it is legal to use them for their accepted medical purposes, as supported by the scientific literature.  For example, fentanyl is a Schedule II controlled substance; therefore, it is legal to administer it during surgery, but it is so widely used as a recreational drug that it causes more overdose deaths than any other substance.  If the DEA moves cannabis from Schedule I to Schedule III, then it will be considered a pharmaceutical drug that is legal for therapeutic use and medical research, but which still has a high enough risk of misuse that physicians should only administer or prescribe it when less risky medications would not be effective.  Other well-known Schedule III controlled substances include anabolic steroids, ketamine, and suboxone.
Despite that federal law says that cannabis is 100 percent illegal, Florida is one of many states to allow possession and consumption of it in some contexts.  At the state level, Florida has implemented a medical cannabis program.  Patients who have been certified by physicians as having a qualifying condition may buy and consume oil and edibles containing THC, and with special permission from a physician, you can even buy smokable cannabis from a medical dispensary.  Meanwhile, local ordinances in some of the most populous areas in Florida have decriminalized possession of small quantities of cannabis for recreational use; Miami-Dade, Broward, and Palm Beach Counties are among these areas.  These permissions for cannabis use will remain whether or not the DEA agrees to reschedule cannabis to Schedule III.
Rescheduling May Light Up Florida's Legal Cannabis Industry
Even though rescheduling cannabis to Schedule III would not change the rules for purchasing cannabis from a dispensary or smoking weed on South Beach, it would bring about major changes from the perspective of dispensary operators.  Because dispensaries sell a Schedule I controlled substance, they cannot claim business tax deductions, and the few business loans available to them have very high interest rates.  If cannabis becomes Schedule III, cannabis dispensaries will have the same opportunities for tax deductions and business loans as other businesses.  Another change that rescheduling would bring is that researchers would be able to conduct clinical trials with cannabis, as they can with other Schedule III drugs.
What Is the Difference Between Rescheduling and Descheduling?
For many cannabis reform advocates, rescheduling cannabis is a start, but it is not the ultimate goal.  Some people want to see cannabis descheduled, which would mean removing it from the controlled substances lists entirely.  If federal law descheduled cannabis, it would be regulated similarly to alcohol and tobacco.
Contact Our Criminal Defense Attorneys
A South Florida criminal defense lawyer can help you if you are facing criminal charges related to a controlled substance.  Contact Ratzan & Faccidomo in Miami, Florida for a free, confidential consultation about your case.
Sources:
forbes.com/sites/kriskrane/2023/08/31/hhs-call-to-reschedule-marijuana-is-a-big-deal-heres-why/?sh=705a88722a4a
marijuanamoment.net/federal-marijuana-rescheduling-is-just-a-step-on-the-path-to-legalization-congressional-lawmakers-say/