Expungement Of Criminal Records In Florida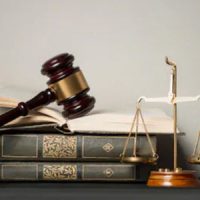 In a court of law, defendants in criminal cases are presumed innocent until proven guilty, and they have the right to discuss the prosecution's case against them and to prepare defenses and present them in court.  In the court of public opinion, things are very different.  How many times have people judged you, and how many other times have you worried that they would judge you, when they found out that you had been through the criminal justice system, even if you have never been convicted of a crime?  Even though it may seem like everyone can easily get into everyone else's business thanks to the Internet, it is relatively difficult for the public to find out about long-ago arrests that never resulted in a conviction.  These records are still visible on the background checks that you must undergo when applying for employment or housing.  Prospective employers and landlords sometimes discriminate against applicants because of arrests that occurred years ago.  In practice, this means that you can be punished forever because, when you were 20, your roommate's empty prescription bottle of Adderall was in the passenger seat of your car during a traffic stop or because your mother called the police when you got into a shouting match with your sister.  Florida law makes it possible to remove certain arrest records from your criminal history as it appears on background checks.  Here, our Miami criminal defense lawyer explains the process of expungement and sealing of criminal records, which is sufficiently complicated that it is advisable to hire a lawyer to help you with it.
What Is Expungement, and Why Do People Do It?
Expungement of a criminal record is where the court removes a record from the person's criminal history so that the record is not visible during background checks.  The circumstances in which anyone can see an expunged record are very limited.  A judge will only show the expunged record to law enforcement if the defendant is under investigation in a new criminal case.  The only times when a judge will make the expunged record visible on a pre-employment background check is if the defendant is applying for a position in an education or law enforcement career.  Sealing of criminal records is a separate process related to expungement; for both processes, the result is the same, namely that the criminal record is no longer visible on background checks.
Since expungement in Florida only applies to misdemeanor convictions and to cases that did not result in convictions, it is not the same as the process of restoring your voting rights after a felony conviction.  If you have a felony conviction on your record and have already completed your sentence, talk to a criminal defense lawyer about applying for a pardon or restoring your voting rights.
How the Expungement Process Works in Florida
Florida law allows you to expunge one criminal record from your history.  A criminal record is a record of any incident where a person was arrested and fingerprinted, regardless of the eventual outcome of the case.  You can only expunge a misdemeanor conviction or an arrest record that did not lead to a conviction.  Felony convictions are not eligible for expungement.  Juvenile arrests automatically disappear from your record after seven years, even if you were adjudicated delinquent and went to juvenile detention.
To get a criminal record expunged, you must first gather all documentation related to that criminal record and apply for a certificate of eligibility for expungement from the Florida Department of Law Enforcement.  You must then file a petition for relief with the court in the county where you were arrested.  After that, you must notify various parties of your request for expungement, and then request a hearing where the judge will decide whether to expunge your record.  If the arrest or misdemeanor conviction is related to alcohol or drugs, you should show the judge evidence of your current sobriety.
Exceptions and Technicalities Regarding Florida's Expungement Laws
Florida's expungement laws sound very strict, but there are several instances where records get expunged automatically or where you have the right to seek expungement of more than one record.  For example, if you were a victim of human trafficking or if you were arrested for a violent offense, but the court later determined that you acted in self-defense, you might not need to go through the full process of expungement to get the record removed.
Contact Our Drug Crimes Defense Attorneys
A South Florida criminal defense lawyer can help you expunge a record for a misdemeanor conviction or an arrest where the state eventually dropped the charges.  Contact Ratzan & Faccidomo in Miami, Florida for a free, confidential consultation about your case.
Sources:
fdle.state.fl.us/Seal-and-Expunge-Process/Frequently-Asked-Questions#Charges_may_not_be_sealed
leg.state.fl.us/Statutes/index.cfm?App_mode=Display_Statute&URL=0900-0999/0943/Sections/0943.0585.html