Delray Beach Man Gets 14 Years For Healthcare Fraud And Tax Evasion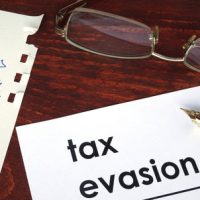 Marc Sporn, the defendant in this week's news story, was in the business of telemedicine and telemarketing before the authorities caught up to him.  Telemedicine is one of those terms that, along with "contact tracing," "herd immunity," and "pandemic" itself, were little used outside the medical community before 2020, but which trended on Google during the COVID-19 pandemic.  Telemedicine enabled many patients to manage chronic health conditions during the times when doctors were unable to see patients in person.  Telemarketing, on the other hand, has always had a bad reputation.  Hardly anything good can come from calling people and trying to convince them to buy products and services that they did not know they needed, especially now, in the 21st century, when Google and YouTube do a fine job of bombarding people with advertising content while they are just minding their own business.  Sporn managed to use both of these industries to enrich himself by millions of dollars at the expense of private companies, patients, and Medicare.  Here, our Miami white collar crime lawyer explains how the scheme played out and how it unraveled.
The Charges: Tax Evasion and Conspiracy to Commit Mail Fraud
By 2000, Marc Sporn had already fallen behind on his income taxes.  Sporn operated a company called Medi Biotech LLC, a telemarketing company that called Medicare-eligible patients to persuade them to take genetic tests that they didn't need; news reports do not indicate when he incorporated the company.  Medi Biotech employees would then call laboratories, pharmacies, and durable medical equipment (DME) companies to get doctors to order these lab tests and prescribe topical creams, when, in fact, neither the creams, the genetic tests, nor any of the other tests and products the patients received were medically necessary.  Medicare and private insurance companies paid the claims, though, and the doctors, pharmacies, and labs paid kickbacks to Sporn.
In order to keep the money out of view of the IRS, Sporn established Walmol Holdings in 2014; his domestic partner Michelle Larkin is also listed on the state paperwork for both Walmol and Medi Biotech.  He used Walmol as a shell corporation to hide the proceeds of the Medi Biotech kickback scheme.
By 2021, Sporn and the companies that participated with him in the kickback scheme had obtained $20 million in fraudulent claims from Medicare and private health insurance companies, and Sporn received millions in kickbacks.  According to Sporn's guilty plea, his three biggest co-conspirators were LabSolutions LLC, Best Care Laboratory LLC and Suretox Laboratory; these companies paid him a total of more than $9 million.  Other sources of kickbacks included R&L Senior Marketing, Upon Demand LLC, The Leads Network LLC, Safari Capital Corporation, R&S Pharmacy, Alite Medical Solutions LLC, Dboss Enterprises, Status Management LLC, RKT Partners LLC, and SKF Enterprises LLC.  Individuals associated with some of these companies also paid kickbacks to Sporn independently of their employers.
The Exhibits: Cars, Jewelry, and Yachts
As in so many Florida fraud cases, Sporn spent the money extravagantly.  First, he spent $35,000 remodeling the kitchen of the Delray Beach house where he and Larkin lived.  He also bought a 2020 Bentley, a 1965 Porsche, a 2014 Mercedes G Class, a 1971 Mercedes 280SL, a 1963 Mercedes 190SL, a 2014 Bentley Flying Spur, eight luxury watches, and more than $100,000 of ladies' jewelry, presumably for Larkin.  His most extravagant purchases, however, were two yachts, of which he bought one in Monaco and the other in Luxembourg.
The Sentence: 14 Years in Federal Prison
By the end of 2021, the scheme had fallen apart, and Sporn pleaded guilty to tax evasion and conspiracy to commit mail fraud.  It does not appear that Larkin was charged with any crimes in connection to the Medi Biotech scheme.  In June 2022, Sporn received a sentence of 14 years in federal prison.  The court also ordered him to pay $20 million in restitution to the victims he defrauded, including Medicare, and $4 million in restitution to the IRS.  In order to satisfy his restitution obligations, the court ordered the sale of assets that Sporn purchased with the proceeds of his illegal activities.
Contact Our Financial Crimes Defense Attorneys
In an effort to curb money laundering, the federal government has recently enacted stricter laws regarding shell corporations.  A South Florida criminal defense lawyer can help you if you are being charged with financial crimes associated with companies you control or with the tax obligations of these companies.  Contact Ratzan & Faccidomo in Miami, Florida for a free, confidential consultation about your case.
Sources:
bradenton.com/news/state/florida/article262682432.html
justice.gov/usao-sdfl/pr/owner-and-operator-telemedicine-and-telemarketing-companies-sentenced-14-years-20