Defending Mail Fraud Charges in Florida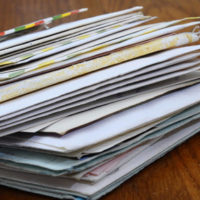 When a person uses the United States Postal Service (USPS) — or any private shipping services, including UPS or FedEx — in furtherance of a fraud scheme, they could potentially be charged with mail fraud. This is a very serious criminal offense. If you or your loved one was charged with mail fraud in South Florida, is imperative that you consult with an experienced Miami white collar crime defense lawyer as soon as possible.
Mail Fraud is a Federal Crime  
While most criminal charges are brought under state law, mail fraud is one of the major exceptions. It is a federal offense (18 U.S.C. § 1341). You can be charged with mail fraud in a wide range of different circumstances. In some cases, overly aggressive prosecutors bring mail fraud charges against defendants who are only tangentially related to alleged criminal activity. To obtain a conviction for mail fraud, prosecutors must be able to establish that:
The defendant devised or participated in a scheme to defraud another party;
The defendant intended to defraud the other parties; and
The U.S. mail was used in furtherance of the fraud scheme.
A conviction for a federal mail fraud offense can carry substantial penalties. While the penalties will always depend on the underlying nature of the alleged crime, mail fraud carries a maximum punishment of up to $250,000 in fines and up to twenty years in prison.
How to Defend Mail Fraud Charges 
Similar to other criminal charges, mail fraud must always be defended on a case-by-case basis. In some cases, an aggressive defense strategy will be required. False or unjust charges must be dismissed. In other cases, the appropriate defense strategy is to focus on limiting penalties. It always depends on the specific circumstances of the case at hand. Generally, mail fraud defenses fit into one of three broad categories:
Denying the fraud: Prosecutors must prove that fraud actually occurred. If the mail was never used to further fraudulent activity, then mail fraud charges are invalid.
Denying intent: One of the key issues in mail fraud cases is that prosecutors must prove intent. If a defendant did not intend to defraud any other party, the charges may be dismissed.
Denying the use of mail: Finally, mail fraud charges require that the mail system (this includes private carriers) was actually used in furtherance of the underlying fraud.

If you are facing mail fraud charges, you need legal help. Our white collar defense lawyers are prepared to review the allegations against you and craft the best defense strategy to protect your rights and your freedom. 
Speak to Our Miami, FL Criminal Defense Attorneys Today
At Ratzan & Faccidomo, LLC, we are committed advocates for defendants. If you or your loved one was charged with mail fraud in South Florida, our legal team is ready to help. To set up a free, no obligation criminal defense consultation, please reach out to us today. We represent defendants in Miami and throughout the surrounding communities.
Resource:
law.cornell.edu/uscode/text/18/1341