Broward Sheriff's Office Arrests Three Men On Suspicion Of Real Estate Fraud Conspiracy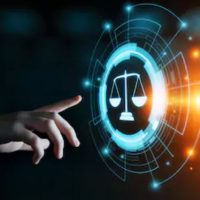 Anyone who has ever bought or sold a house in South Florida knows that the process can be fraught with ambiguities.  You have to sign huge volumes of documents to complete the transaction, and if you make a simple typo or other mistake on any of the paperwork, it can take weeks of work to sort it out when you try to sell the property or transfer its ownership to someone else.  In fact, an entire category of legal cases, known as quiet title actions, exists because sometimes the exact details of a real estate property's history are unknowable, and eventually the court must give a vote of confidence that the person supporting his or her claim to ownership of the property with the best evidence available really is the rightful owner.  Likewise, your efforts to buy a real estate property might run into obstacles because of unanswered questions about the property you are trying to buy.  In other words, there is enough confusion surrounding real estate transactions that it is possible to obtain a real estate property through deception, and if you are being accused of real estate fraud, it is possible to advance defenses to challenge these claims.  Here, our Miami white collar crime lawyer explains how 11 Floridians allegedly used fraudulent means to gain possession of 14 real estate properties.
How Do You Steal a House?
You can't exactly put a McMansion into a burlap sack and carry it away into the darkness.  Real estate fraud usually involves a defendant posing as the owner of the property or forging the rightful owner's signature on documents relating to the sale or transfer of the property.  For example, Shirley Gibson owns two vacant lots in Coconut Grove, which have belonged to her family for generations.  In 2021, she went to the office to pay the property taxes on the lots, and the employees told her that someone had bought the lots from Gibson's father several months earlier.  In fact, Gibson's father died in the 1980s, and someone had forged his signature, but no one involved in the oversight of the transaction had noticed.  After much hassle, and after three people were charged with conspiracy to defraud a person over the age of 60, the lots are back in Gibson's possession.
In a more recent case, Yury Domatov, Michael Dupree, and Tyrone Jones are facing charges in connection to their alleged roles in a conspiracy by which 14 real estate properties changed hands through fraudulent means.  They are three of 11 people who allegedly committed these fraudulent acts, but news sources did not name the other conspirators or indicate whether they are facing criminal charges.
The conspirators allegedly stole enough identifying information from the owners of the property that they were able to pose as the rightful owners in order to sell or transfer the properties to other conspirators.  They would file lawsuits against each other, and the court would award the property to one or another conspirator.  Some of the properties were bank-owned, and Dupree allegedly posed as representatives of Bank of Mellon, U.S. Bank, and Deutsche Bank, using his home address as a business address where other conspirators would serve him with papers related to the ownership of the real estate properties.
A Case of Mistaken Identity Leads to Criminal Investigation
Investigators became suspicious of the defendants when one of the conspirators approached a house in Dania Beach, intending to pose as someone with a claim to ownership of the property.  Instead of knocking on the door of her intended target, she went to a house about a block away.  Suspecting fraud, the homeowner who answered the door notified the Broward Sheriff's Office.
Dumatov, Dupree, and Jones are facing criminal charges for first-degree grand theft, identity theft, deed fraud, and filing fraudulent court documents.  News sources did not give any additional details about the sentences the defendants could face if convicted, except to say that Dupree has a prior felony conviction.  They also did not give any details about the names of the other conspirators and their alleged roles in the conspiracy, and they did not mention the bail amounts, if any, for the defendants who have been arrested.
Contact Our Financial Crimes Defense Attorneys
A South Florida criminal defense lawyer can help you if you are facing criminal charges for presenting fraudulent documents in order to make a legal or financial transaction.  Contact Ratzan & Faccidomo in Miami, Florida for a free, confidential consultation about your case.
Source:
cbsnews.com/miami/news/3-suspects-arrested-in-12m-real-estate-property-theft-ring-in-broward-county/