Apple AirTags Solve Theft Crimes In Florida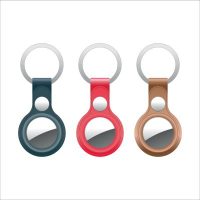 Partisans of the iPhone and related Apple products will tell you at length about the problems that their devices have helped them solve.  For example, the Apple Watch enables them to locate their phones when they have misplaced them nearby and to answer calls when the phone is out of reach.  Apple CarPlay enables you to see your phone's navigation on the infotainment system in your car and to respond to text messages without taking your eyes off of the road.  AirTags, which use Bluetooth technology to help your phone locate the item to which the AirTag is attached.  The ostensible purpose of AirTags is to make it so that, as long as you have your iPhone, you can easily track the location of your eyeglasses, car keys, or any other item that is easy to misplace but hard to live without.  As with so many consumer technologies that have emerged in our lifetime, sometimes the AirTag knows you better than you know yourself.  This summer, AirTags have solved several crimes, ranging from theft to something much scarier.  Here, our Miami theft crimes defense lawyer explains how the summer of 2022 has been the summer of the AirTag detective, when the humble devices have helped recover stolen property and perhaps even save a life.
AirTags Catch Florida Man in the Act of Stealing Luggage
Air travel has not been an especially pleasant experience now that travel restrictions have been lifted, and some passengers place Air Tags in their luggage to help reunite them more quickly with suitcases that fail to make it onto connecting flights.  A woman who flew to the Destin/Fort Walton Beach airport on July 14 placed an AirTag in her suitcase, since the value of the clothes and makeup she brought exceeded $1,600.  Two weeks later, her phone received an alert that the AirTag was in the town of Mary Esther, in the Florida Panhandle, within commuting distance of the airport.  Police traced the AirTag to the home address of Giovanni DeLuca, 19, who worked as a baggage handler at the airport, but they never found the lost luggage.  Later that week, another baggage handler at the airport told sheriff's deputies that he had seen DeLuca opening a suitcase he had just taken off of the baggage carousel.  On August 9, a man who flew home from the Destin/Fort Walton Beach airport reported that, when he arrived home, jewelry valued at $15,000 was missing from his luggage.  Police found the missing jewelry at DeLuca's house, and DeLuca admitted to stealing the other suitcase and attempting to destroy the AirTag.
AirTags Solve Campaign Sign Theft Mystery
Anyone who has ever read the Miami New Times knows that local politics in South Florida can get interesting.  Mike Lambrechts is a candidate for Fort Lauderdale City Commission, and he and his supporters display campaign signs in their yards.  Lambrecht began to notice that the signs kept disappearing, even though the homeowners were not the ones removing them.  He began attaching AirTags to the signs to track their location if they got stolen, and the AirTag notifications kept leading him to the residence of Jackie Scott, another candidate who is competing directly with Lambrechts for a spot on the city commission.  When police arrived at Scott's residence to investigate, a sign from the Lambrechts campaign was clearly visible from inside a Jeep parked in Scott's driveway.
Epilogue: AirTag Alerts Victim to the Presence of Stalker
The above stories are garden variety Florida tales, but AirTags have also averted much more serious crimes.  In the spring of 2022, when Javier Magarin moved out of the house that he and his ex-girlfriend had shared during their relationship, she knew she had not seen the last of him.  Besides the threatening messages he posted online, she kept hearing beeping sounds when she was in her car.  Eventually, her iPhone notified her that an AirTag was tracking her location.  She contacted police, who traced the AirTag to Magarin.  He was arrested in June and faces charges for stalking and illegal use of an electronic device.  News reports have not indicated whether Magarin has entered a plea.
Contact Our Theft Crimes Defense Attorneys
AirTags can tell you where something was, but they cannot tell you why it was there; that is open to interpretation.  A South Florida criminal defense lawyer can help you if you are being accused of theft because an AirTag traced someone else's property to your residence or vehicle.  Contact Ratzan & Faccidomo in Miami, Florida for a free, confidential consultation about your case.
Sources:
nbcmiami.com/news/local/miami-dade-police-officer-used-apple-airtags-to-stalk-ex-cops/2779951/
methodshop.com/apple-airtag-stolen-political-yard-signs/
nytimes.com/2022/08/19/us/airtags-luggage-theft.html